Scarlet and Black Postdoctoral Fellows (Cohort II: 2022-2023)
VIEW OUR INAUGURAL COHORT OF SCARLET AND BLACK POSTDOCTORAL FELLOWS 
VIEW OUR INAUGURAL COHORT OF SCARLET AND BLACK POSTDOCTORAL FELLOWS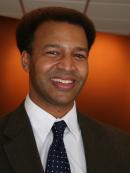 Area of Expertise: Race and Health
Dr. Adam Biggs is a recent graduate of the American Studies program at Harvard University and is on leave from an appointment as an Instructor of African American Studies and US History at the University of South Carolina Lancaster. His research interests include African American history, civil rights activism, and the history of medicine.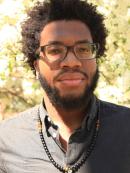 Area of Expertise: Social Justice
Dr. Khemani Gibson is a historian of the African Diaspora focusing on the Black migration in the Caribbean Basin looking at the West Indian immigrant community in Panama during the twentieth century. For his manuscript: Citizens of Their Own Nation: The West Indian Immigrant Community in Panama, 1914-1961, he examines how West Indian immigrants used migration and claims making as methods to achieve full freedom in the post-emancipation circum-Caribbean.