Institute for the Study of Global Racial Justice
Institute for the Study of Global Racial Justice
Video: Murals for Justice, DreamPlay Media
headline
"It all comes back to how we think about ourselves and others. The need to redefine the concept of being human and move toward global racial justice begins by understanding and addressing the ways we resist recognizing people who live under different circumstances than our own."   
— Michelle Stephens, Founding and Executive Director
Envisioning Justice
The Institute for the Study of Global Racial Justice is a conduit for new knowledge and ideas, providing opportunities for Rutgers faculty whose inquiries address racism and social inequality to work collaboratively and effect meaningful action and positive change. In bringing together scholars from multiple humanities disciplines across Rutgers—from law to language, from philosophy to art, from history to gender studies—the institute serves as a universitywide intellectual corridor that escalates the likelihood that their explorations and findings will inform real-world decisions, providing solutions to problems that have been increasingly thrust into sharp focus in the United States and around the globe.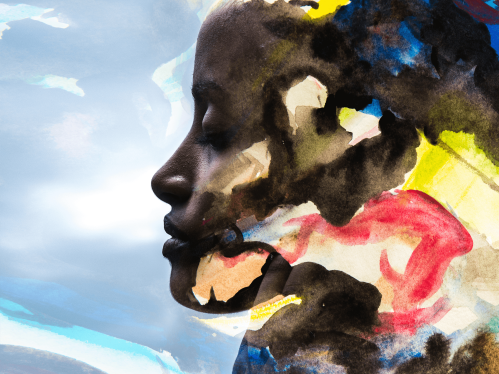 Moving in the Local while Mapping Oneself in the Global 
"I think of what we've been doing as a process that has been slow but also very vitalizing. Moving in the local while mapping oneself in the global. And to my mind that is what the mission of this Institute is" 
— Michelle Stephens, Founding and Executive Director
Watch our Evergreen Video: An Emblem of our Founding, Mission and Who We Are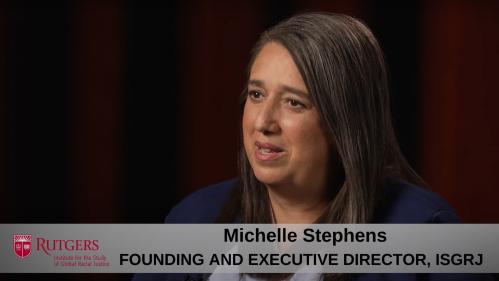 The Dakar Translation Symposium: Africa and Her Globalization
Against the grain of global Africa-analysis, The second edition of the Dakar Translation Symposium: Africa and Her Globalization which will be held between June 13 and 19, 2023, fosters a global dialogue that is theoretical, cultural and imaginative, and brings together speakers and participants of national and international research capacities from various disciplines who are invested in Africa and the Black diasporas.
This second symposium will explore some of the most urgent issues in the fields of Social Sciences and Humanities including literature, history, sociology, gender, anthropology, economy, and law among others.
The Symposium is a joint effort between the Institute for the Study of Global Racial Justice at Rutgers University, Assane Seck University in Ziguinchor, The Office of Inclusion and Equity at NYU Abu Dhabi, the NYU Office of Global Inclusion, Diversity, and Strategic Innovation (New York), Rutgers Global, Université Gaston Berger de Saint-Louis of Senegal and the African and Postcolonial Studies Laboratory at Cheikh Anta Diop University in Dakar, where the symposium will be held.
We invite and encourage proposals (abstracts) for this year's symposium! Click below to read the full call for papers and participants. The deadline for abstracts has been extended until March 16, 2023.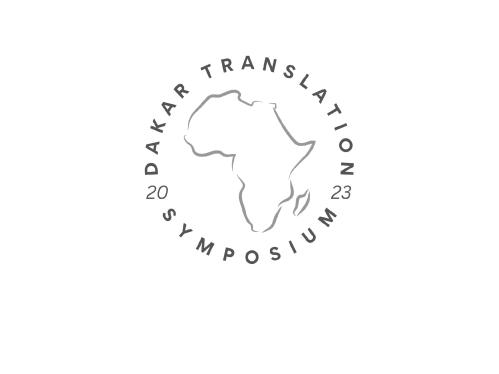 Michelle Stephens Among Top Rutgers Black History Month Researchers and Leaders
Congratulations to our Founding and Executive Director Michelle Stephens, who is highlighted as one of the researchers and leaders from across Rutgers University who are making an impact on the university and their field of study. The vital work being conducted represents the diversity of research within Rutgers, which is inclusive of STEM, arts, humanities and the social sciences. 
She is recognized as not just a leader in her field, but also the embodiment of the notions of diversity, equity, and inclusion that the university and the Office for Research strive to uphold.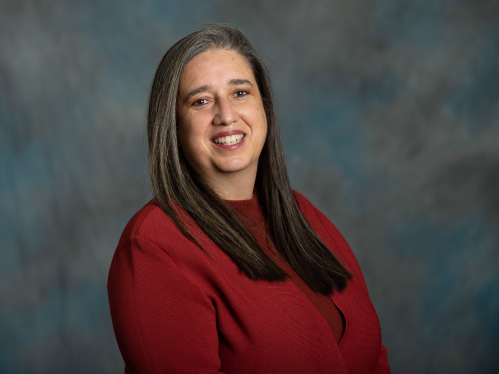 Dr. Tajah Ebram Appointed as First Black Studies Librarian 
The Institute for the Study of Global Racial Justice, Rutgers University Libraries and the Black Bibliography Project (BBP) are delighted to announce the appointment of Dr. Tajah Ebram as the first Black Studies Librarian at Rutgers University. 
In addition to supporting faculty and students working in Black studies, Dr. Ebram will serve as the Rutgers lead for the Black Bibliography Project, which seeks to revitalize the practice of bibliography for African American literary and cultural studies. She will be based in Alexander Library, collaborating across the campus and with BBP colleagues at Yale University.
The Black Bibliography Project is hiring its first cohort of Graduate Fellows. We are looking for grads with strong interests in African American and Black Diasporic literature and/or history to help develop a database of Black book history using linked data!  These are paid fellowships! Learn more by viewing the job description. This position will involve some travel and trainings at local archives and rare book repositories.
Applications are due by March 20, 2023 and can be accessed at https://blackbibliog.org/join-us/. For questions, contact Dr. Tajah Ebram, tajah.ebram@rutgers.edu.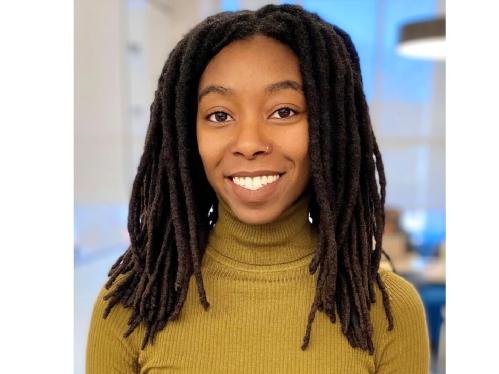 Fellows in Racial Justice Learning Community
The Fellows in Racial Justice Learning Community (RAJU) at the ISGRJ is a new program which aims to identify, accompany and mentor generations of life-long intellectual activists in racial justice.
This fellowship, launched under the ISGRJ Office of Undergraduate Intellectual Life is an unprecedented program spanning Rutgers University—Newark, Rutgers University—New Brunswick and Rutgers University—Camden which brings together undergraduate students who are passionate about social justice activism and who will pursue projects to renew, enrich, and maximize on-going racial justice efforts on campus to impact social change locally and globally.
We're proud to announce our Inaugural Cohort of Racial Justice (RAJU) Fellows, 12 students in total from across Rutgers University.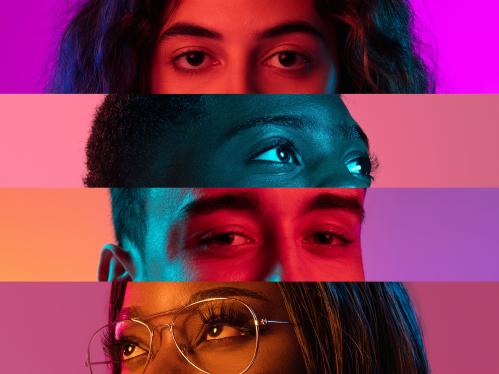 ISGRJ Rutgers-New Brunswick Call for Research Proposals for 2023-2024
The Institute for the Study of Global Racial Justice aims to support faculty research projects and initiatives directed to furthering humanities-based research at Rutgers-New Brunswick on topics related to global racial justice. Proposals should speak to the ways that possible grant funded projects engage with the mission of the Institute as well as research, public engagement, and curricular development/pedagogy. Faculty proposals that focus on policy reform, K-12 education, social justice work, public health, and the carceral state will be given priority.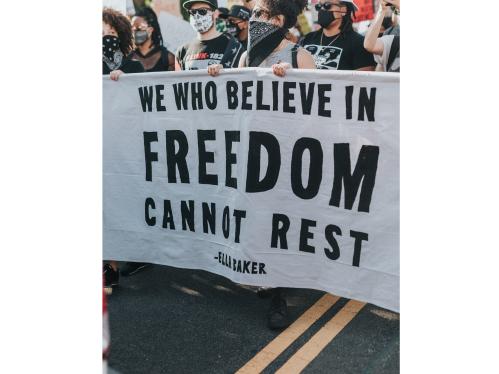 The Sawyer Seminar at Rutgers-Newark
The Mellon Foundation has awarded a $225,000 grant to Rutgers University—Newark to support a Sawyer Seminar on the Comparative Study of Cultures. The 2022-2023 Mellon Sawyer Seminar, "Natives and Nativists, Migrants and Immigrants in an American City," draws together prominent scholars, activists, and educators to trace the origins of today's anti-Asian hate, grapple with its continuing legacies, and envision ways to fight it in the present moment.
The seminar series will be organized by Belinda Edmondson, ISGRJ Senior Faculty Fellow and Professor of African American and African Studies, Kornel Chang, Associate Professor in History and American Studies, and Sean Mitchell, associate professor in Sociology and Anthropology, and will feature events in the fall 2022 and spring 2023 semesters. 
ISGRJ Postdoctoral Fellowship Program, 2023-2024
The Institute for the Study of Global Racial Justice is pleased to relaunch its postdoctoral program for the 2023–2024 academic year. Our postdoctoral fellowships provide focused support for both research and concrete engagement with global racial justice issues and campaigns. These humanities-centered fellowships will support scholars whose academic research demonstrates a deep investment in the areas of inquiry related to anti-racism and social inequality, at home and abroad. These fellowships foster the academic careers of scholars who have received their Ph.D. or other appropriate terminal degrees by permitting them to pursue their research while also receiving guided mentorship.
See position description and requirements
All application materials are due by March 15, 2023 and awardees will be announced by April 15.   
ISGRJ Scarlet and Black Postdoctoral Fellowship Program, 2023–2025
The Institute for the Study of Global Racial Justice at Rutgers University-New Brunswick and the School of Arts and Sciences are pleased to announce the 2023–2025 Scarlet and Black Postdoctoral Fellowship Program.
Scholars engaged in the examination of the global dimensions of anti-Black racism and its impact upon the Americas (1580 to the present) are invited to apply. We are interested in research projects that examine the origins, evolution, impact, and legacy of race, difference, and the modern quest for civil and human rights.
See position description and requirements
All application materials are due by March 31, 2023.
Racial Justice Events
Current Themes
● Race in the Arts and Humanities ●
● Transforming Social Justice Values into Policies ●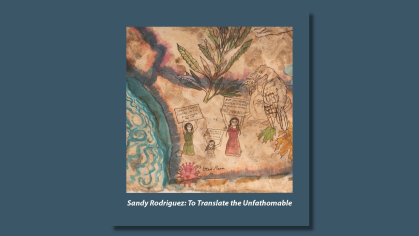 Saturday, January 07, 2023, 5:00 p.m.-Friday, April 07, 2023, 7:00 p.m. | Douglass Library, New Brunswick
Wednesday, September 28, 2022, 9:00 a.m.-Friday, April 07, 2023, 5:00 p.m. | Express Newark, Newark
Saturday, January 28, 2023, 1:00 p.m.-Saturday, March 25, 2023, 6:00 p.m. | Storefront for Ideas, New York City
Wednesday, March 29, 2023, 9:30 a.m.-Friday, March 31, 2023, 4:30 p.m.
Join Us in the Pursuit of a Just Society. Donate.
Donors to the institute partner with faculty working together to evaluate the past, address the embedded issues of the present, and envision a more equitable future.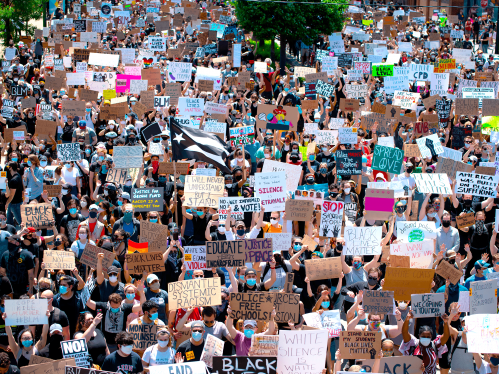 In the News and Announcements