Institute for the Study of Global Racial Justice
Institute for the Study of Global Racial Justice
Video: Murals for Justice, DreamPlay Media
headline
"It all comes back to how we think about ourselves and others. The need to redefine the concept of being human and move toward global racial justice begins by understanding and addressing the ways we resist recognizing people who live under different circumstances than our own."   
—Michelle Stephens, Founding Executive Director
Envisioning Justice
The Institute for the Study of Global Racial Justice is a conduit for new knowledge and ideas, providing opportunities for Rutgers faculty whose inquiries address racism and social inequality to work collaboratively and effect meaningful action and positive change. In bringing together scholars from multiple humanities disciplines across Rutgers—from law to language, from philosophy to art, from history to gender studies—the institute serves as a universitywide intellectual corridor that escalates the likelihood that their explorations and findings will inform real-world decisions, providing solutions to problems that have been increasingly thrust into sharp focus in the United States and around the globe.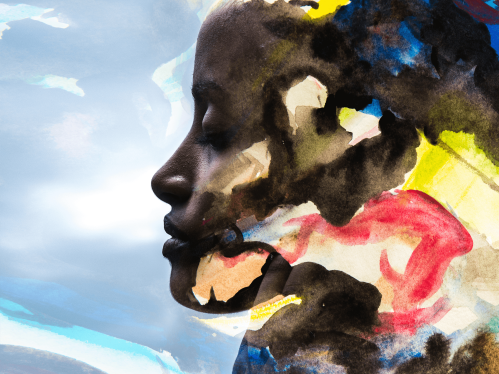 The Newark Launch of the Institute
The Inaugural Event of the Andrew W. Mellon Foundation-Funded Institute for the Study of Global Racial Justice at Rutgers University–Newark 
"We want this virtual launch to showcase the breadth and depth of racial justice work at Rutgers and the transformational impact—both local and global—that it's having." —Elise Boddie, Institute Campus Director at Rutgers University–Newark
This unique September 23, 2021, virtual event, which launched the institute's Rutgers–Newark location, offered a compelling and impactful look at the work of Newark community leaders and Rutgers–Newark partners, faculty, staff, and students, intertwined with music, poetry, and the richness of more of the arts.
Image: Leandro Valentino, Pexels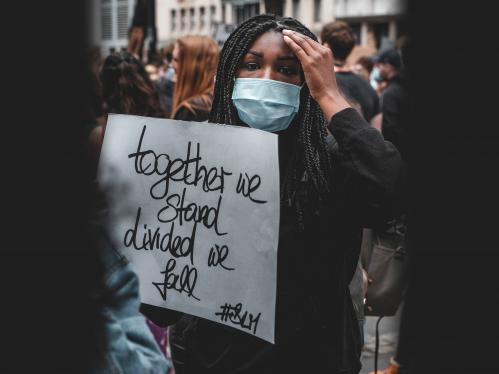 Poets and Scholars Summer Writing Retreat
"We are not asking for seats at the table. We are building tables." —Gregory Pardlo, Institute Campus Codirector at Rutgers University–Camden
This radical experiment in reimagining the traditional writing workshop invites writers of all disciplines, genres, and backgrounds who are committed to anti-racist writing practices to apply. Intent on creating an open forum of mutual accountability, the retreat features 10 days of presentations and talk-backs, writing worktables, and an opportunity for auditors to learn also from the experience. The Institute for the Study of Global Racial Justice seeks to create spaces for scholars and creative writers to be in conversation as both an aspect of their work and for the mutual exchange of knowledge within and throughout the university and its surrounding communities.
Dates for the 2022 retreat will be announced soon.
Learn about the 2021 Poets and Scholars Summer Writing Retreat
Discover Who's Who at the Retreat (2021)
View the 2021 Lectures and Talk-Backs
Image credit: Krista Franklin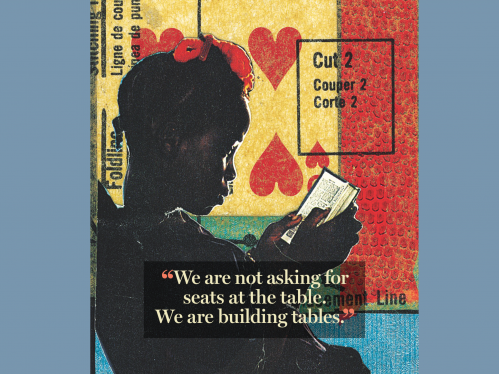 Join Us in the Pursuit of a Just Society. Donate.
Donors to the institute partner with faculty working together to evaluate the past, address the embedded issues of the present, and envision a more equitable future.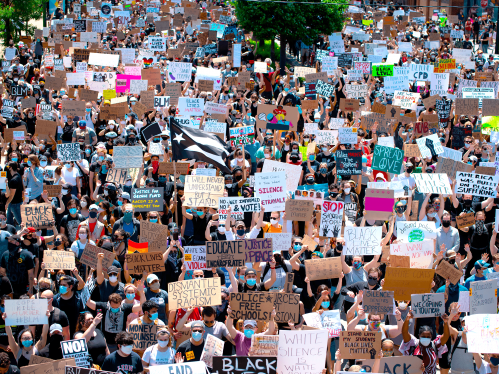 Racial Justice Events
Race in the Arts and Humanities
Transforming Social Justice Values into Policies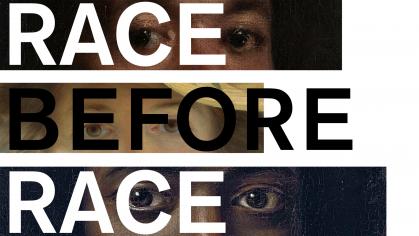 Tuesday, October 19, 2021, 9:00 a.m.-Friday, October 22, 2021, 5:00 p.m. | Zoom Webinar
Tuesday, October 26, 2021, 5:00 p.m.-6:20 p.m. | Zoom Webinar
Wednesday, October 27, 2021, 11:20 a.m.-12:20 p.m. | Zoom Webinar
Wednesday, October 27, 2021, 7:00 p.m.-8:30 p.m. | Zoom Webinar