Institute for the Study of Global Racial Justice
Institute for the Study of Global Racial Justice
Video: Murals for Justice, DreamPlay Media
headline
"It all comes back to how we think about ourselves and others. The need to redefine the concept of being human and move toward global racial justice begins by understanding and addressing the ways we resist recognizing people who live under different circumstances than our own."   
— Michelle Stephens, Founding and Executive Director
Envisioning Justice
The Institute for the Study of Global Racial Justice is a conduit for new knowledge and ideas, providing opportunities for Rutgers faculty whose inquiries address racism and social inequality to work collaboratively and effect meaningful action and positive change. In bringing together scholars from multiple humanities disciplines across Rutgers—from law to language, from philosophy to art, from history to gender studies—the institute serves as a universitywide intellectual corridor that escalates the likelihood that their explorations and findings will inform real-world decisions, providing solutions to problems that have been increasingly thrust into sharp focus in the United States and around the globe.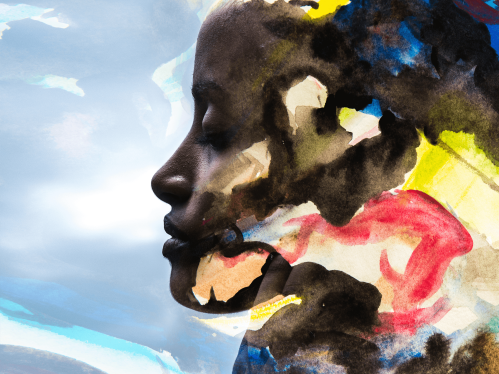 Moving in the Local while Mapping Oneself in the Global 
"I think of what we've been doing as a process that has been slow but also very vitalizing. Moving in the local while mapping oneself in the global. And to my mind that is what the mission of this Institute is" 
— Michelle Stephens, Founding and Executive Director
Watch our Evergreen Video: An Emblem of our Founding, Mission and Who We Are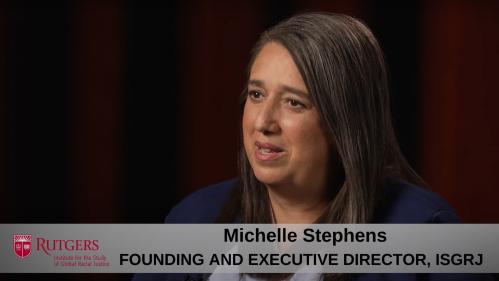 Signature Events featuring Roxane Gay, Gloria Steinem Endowed Chair in Media, Culture, and Feminist Studies 
We're pleased to announce that two of our signature fall events have featured Dr. Roxane Gay, author of the New York Times bestselling books Bad Feminist and Hunger, and the current Gloria Steinem Endowed Chair in Media, Culture, and Feminist Studies at Rutgers University.
The Rutgers Race and Gender Equity (R.A.G.E.) Lab launched its first signature initiative, "Black Feminism in the Public Sphere," with a special event entitled "Doing Black Feminism in Public," a conversation with Dr. Brittney Cooper and Dr. Roxane Gay on Wednesday, September 13 on the Rutgers-New Brunswick . Watch the livestream recording here.
The Fellows in Racial Justice Learning Community (RAJU) and the ISGRJ Office of Undergraduate Intellectual Life hosted the inaugural Racial Justice Summit, featuring Dr. Roxane Gay as the keynote speaker on Friday, September 22 at Express Newark. The Racial Justice Summit was the first ever tri-campus student-led event to explore the future of racial justice initiatives on all three Rutgers campuses, encourage personal and intellectual growth, and help bolster nuanced conversations about community, activism, and responsibility. Watch the livestream of Dr. Gay's keynote here.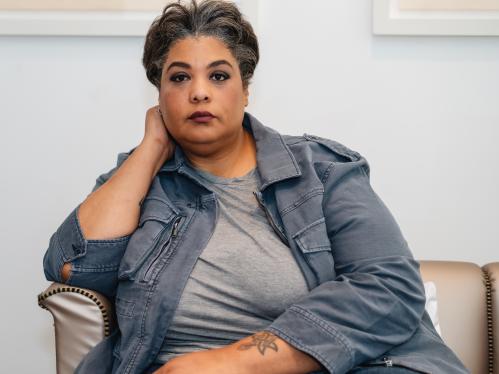 The Quilting Water Undergraduate Prize
We're thrilled to announce the six winners of the Quilting Water Undergraduate Prize. Selected from three Rutgers University campuses last year, they received a $1,000 cash prize and have been conducting Quilting Water interviews, examining relationships between disparate communities and their stories through water from around the world.
The students have also had mentorship sessions with an artist of national reputation as they make art in a genre of their choosing based on the Quilting Water archive. Congratulations to these exemplary students!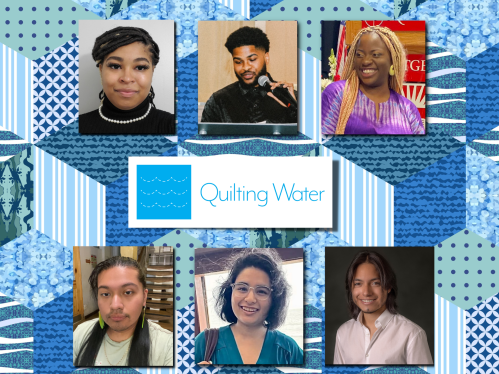 Fellows in Racial Justice Learning Community
The Fellows in Racial Justice Learning Community (RAJU) at the ISGRJ is a new program which aims to identify, accompany and mentor generations of life-long intellectual activists in racial justice.
This fellowship, launched under the ISGRJ Office of Undergraduate Intellectual Life is an unprecedented program spanning Rutgers University—Newark, Rutgers University—New Brunswick and Rutgers University—Camden which brings together undergraduate students who are passionate about social justice activism and who will pursue projects to renew, enrich, and maximize on-going racial justice efforts on campus to impact social change locally and globally.
The Racial Justice Summit - "Fighting for the Now, Hopeful for the Future!" was held on Friday, September 22, 2023 at Express Newark.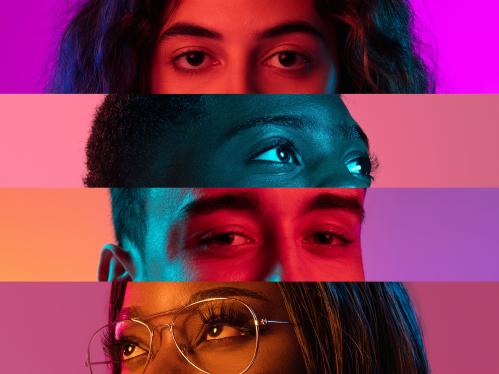 2023–2024 Rutgers Research Council Awards
Congratulations to the ISGRJ faculty who received awards this year from The Rutgers Research Council Awards and Subvention Program. The program offers grant opportunities to support faculty research and especially to encourage scholarship in tackling challenging disciplinary problems in the sciences, social sciences, humanities, and creative arts.
The following faculty members were honored with a Research on Social and Racial Justice Award:
ISGRJ Senior Faculty Fellow Keith Green (Associate Professor, Department of English and Communication, School of Arts and Sciences at Rutgers–Camden). Project Title: "Saved but Enslaved: Hannah Hovey, Briton Hammon, and the Earliest Black and Indigenous Members of Plymouth's First Church, 1708–1783."
ISGRJ Black Bodies, Black Health Project Steering Committee member Luis Rivera (Associate Professor, Department of Psychology, School of Arts and Sciences at Rutgers–Newark). Project Title: "The Role of Colonialism in Puerto Ricans' Implicit and Explicit Racial Identities and Stereotypes."
Scarlet and Black Research Center Scholar Kendra Boyd (Assistant Professor, History, School of Arts and Sciences at Rutgers–Camden).Project Title: "Recovering Black Bottom: Mapping Black Business Loss Caused by Urban Redevelopment in Detroit, MI."
And congratulations also to the faculty leaders of the Insurgent Intersections project, Kim Butler, Akissi Britton and Shantee Rosado from Africana Studies, for receiving a Collaborative Multidisciplinary Award!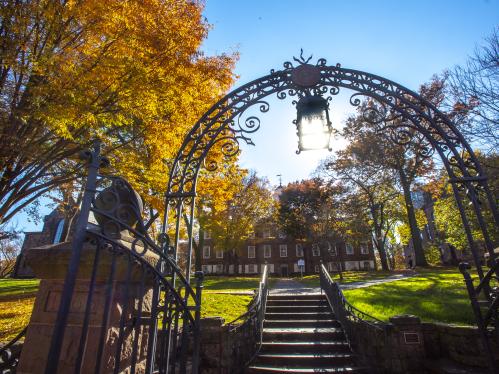 Racial Justice Events
Current Themes
● Race in the Arts and Humanities ●
● Transforming Social Justice Values into Policies ●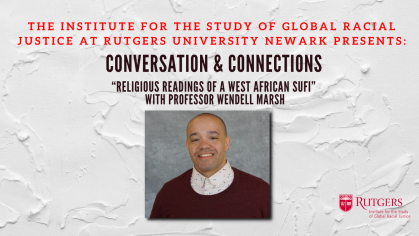 Monday, October 02, 2023, 11:30 a.m.-1:00 p.m. | Ruth Bader Ginsburg Hall, Newark
Thursday, October 05, 2023, 1:00 p.m.-Sunday, October 08, 2023, 6:00 p.m. | New Brunswick Theological Seminary, New Brunswick
Friday, October 06, 2023, 2:30 p.m.-4:00 p.m. | Rutgers Academic Building, Room 1180, West Wing, New Brunswick
Wednesday, October 18, 2023, 5:00 p.m.-7:00 p.m.
Join Us in the Pursuit of a Just Society. Donate.
Donors to the institute partner with faculty working together to evaluate the past, address the embedded issues of the present, and envision a more equitable future.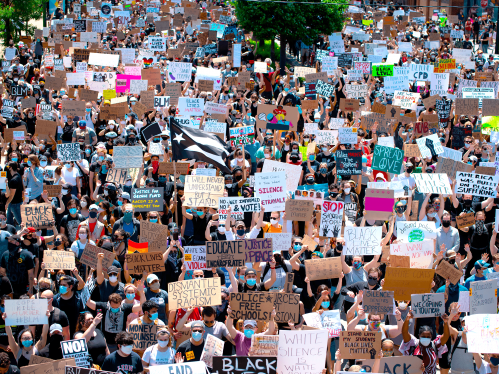 In the News and Announcements