Institute for the Study of Global Racial Justice
Institute for the Study of Global Racial Justice
Video: Murals for Justice, DreamPlay Media
headline
"It all comes back to how we think about ourselves and others. The need to redefine the concept of being human and move toward global racial justice begins by understanding and addressing the ways we resist recognizing people who live under different circumstances than our own."   
— Michelle Stephens, Founding and Executive Director
Envisioning Justice
The Institute for the Study of Global Racial Justice is a conduit for new knowledge and ideas, providing opportunities for Rutgers faculty whose inquiries address racism and social inequality to work collaboratively and effect meaningful action and positive change. In bringing together scholars from multiple humanities disciplines across Rutgers—from law to language, from philosophy to art, from history to gender studies—the institute serves as a universitywide intellectual corridor that escalates the likelihood that their explorations and findings will inform real-world decisions, providing solutions to problems that have been increasingly thrust into sharp focus in the United States and around the globe.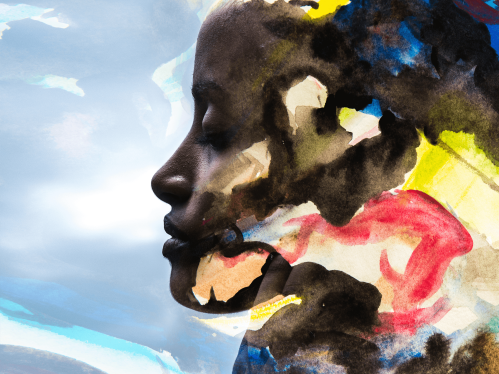 Moving in the Local while Mapping Oneself in the Global 
"I think of what we've been doing as a process that has been slow but also very vitalizing. Moving in the local while mapping oneself in the global. And to my mind that is what the mission of this Institute is" 
— Michelle Stephens, Founding and Executive Director
Watch our Evergreen Video: An Emblem of our Founding, Mission and Who We Are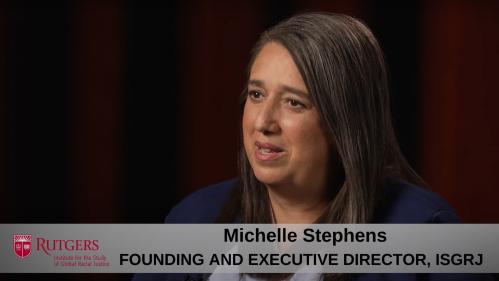 The Sawyer Seminar at Rutgers-Newark
The Mellon Foundation has awarded a $225,000 grant to Rutgers University—Newark to support a Sawyer Seminar on the Comparative Study of Cultures. The 2022-2023 Mellon Sawyer Seminar, "Natives and Nativists, Migrants and Immigrants in an American City," draws together prominent scholars, activists, and educators to trace the origins of today's anti-Asian hate, grapple with its continuing legacies, and envision ways to fight it in the present moment.
The seminar series will be organized by Belinda Edmondson, ISGRJ Senior Faculty Fellow and Professor of African American and African Studies, Kornel Chang, Associate Professor in History and American Studies, and Sean Mitchell, associate professor in Sociology and Anthropology, and will feature events in the fall 2022 and spring 2023 semesters.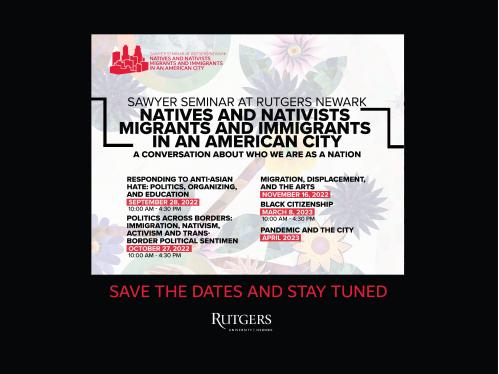 Race, Labor and Public Policy Fellows
The Institute is pleased to introduce its new Race, Labor and Public Policy Fellowship focused specifically on the relationship between, and translation of, research and public policy writing and activism.
Congratulations to our first two fellows, James Jones (Africana Studies, School of Arts and Sciences, Newark) and Sheri Davis Faulkner (School of Management and Labor Relations, New Brunswick), who will be planning and leading a series of activities for the program — including public events and workshops around books that demonstrate the blend of scholarly, humanities-based approaches, public policy writing and research projects with undergraduates in this area.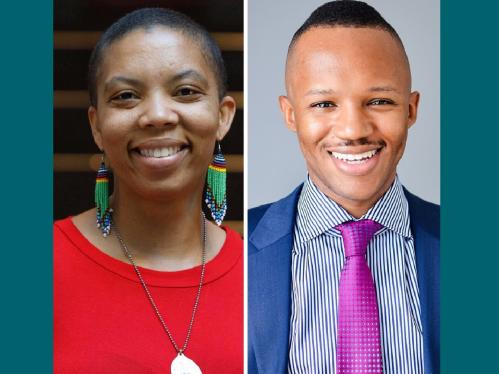 Fellows in Racial Justice Learning Community
The Fellows in Racial Justice Learning Community at the ISGRJ is a new program which aims to identify, accompany and mentor generations of life-long intellectual activists in racial justice.
This project will center and maximize the intellectual capital and cultural resources of students, many of whom have been systematically disenfranchised and excluded from knowledge production and centers of power. Fellows will learn and pursue projects to renew, enrich, and maximize on-going racial justice efforts on campus to impact social change locally and globally, empowering them with the critical analysis, knowledge, and skills necessary to be lifelong, trans-national activists focused on racial justice. 
The Fellows in Racial Justice Learning Community is open to all Sophomores - Seniors from all three Rutgers University Campuses. There is no minimum GPA requirement. We are looking for students who are passionate about social justice and activism, have diverse positionalities, are interested in thinking from embodied personal and collective experiences, and showing up for their communities.
The application window has now closed.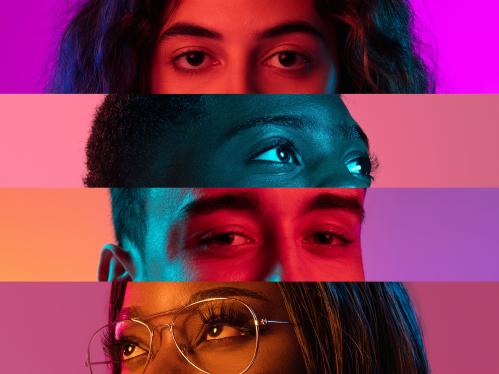 Racial Justice Events
Current Themes
● Race in the Arts and Humanities ●
● Transforming Social Justice Values into Policies ●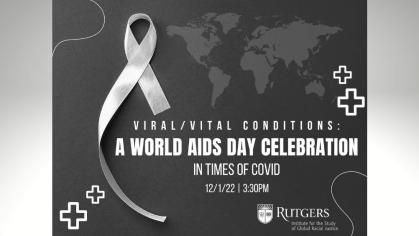 Thursday, December 01, 2022, 3:30 p.m.-5:30 p.m. | Alexander Library, New Brunswick
Tuesday, September 06, 2022, 9:00 a.m.-Wednesday, December 14, 2022, 9:00 p.m. | Mary H. Dana Women Artists Series Galleries, Douglass Library, New Brunswick
Wednesday, September 28, 2022, 9:00 a.m.-Friday, April 07, 2023, 5:00 p.m. | Express Newark, Newark
Tuesday, October 18, 2022, 3:00 p.m.-Tuesday, December 13, 2022, 4:30 p.m. | Zoom Webinar
Join Us in the Pursuit of a Just Society. Donate.
Donors to the institute partner with faculty working together to evaluate the past, address the embedded issues of the present, and envision a more equitable future.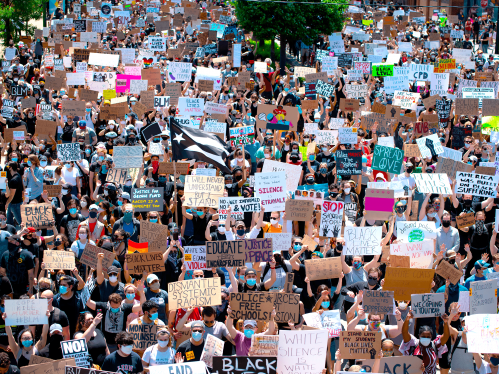 In the News and Announcements