Institute for the Study of Global Racial Justice
Institute for the Study of Global Racial Justice
Video: Murals for Justice, DreamPlay Media
headline
"It all comes back to how we think about ourselves and others. The need to redefine the concept of being human and move toward global racial justice begins by understanding and addressing the ways we resist recognizing people who live under different circumstances than our own."   
—Michelle Stephens, Founding Executive Director
Envisioning Justice
The Institute for the Study of Global Racial Justice is a conduit for new knowledge and ideas, providing opportunities for Rutgers faculty whose inquiries address racism and social inequality to work collaboratively and effect meaningful action and positive change. In bringing together scholars from multiple humanities disciplines across Rutgers—from law to language, from philosophy to art, from history to gender studies—the institute serves as a universitywide intellectual corridor that escalates the likelihood that their explorations and findings will inform real-world decisions, providing solutions to problems that have been increasingly thrust into sharp focus in the United States and around the globe.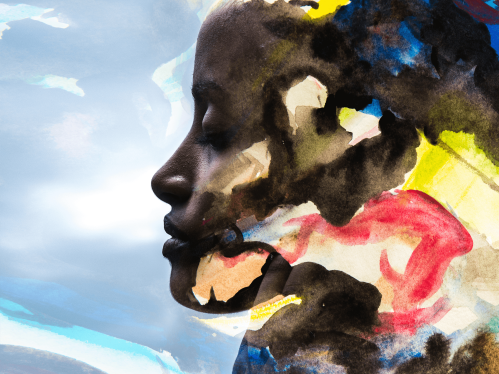 Airea D. Matthews Named Philadelphia Poet Laureate
The institute congratulates Airea D. Matthews on being appointed the 2022–2023 Philadelphia Poet Laureate by the Philadelphia Poet Laureate Governing Committee!!!
Matthews's term as Philadelphia's sixth Poet Laureate began on January 1, 2022. We at the ISGRJ are so proud to have Dee bringing her talent and wisdom to our endeavors and her care and compassion to our projects. She has been central in the design and pedagogy of the Poets and Scholars Summer Writing Retreat and serves as an adviser and consultant for the ISGRJ "Race, In Theory" Fellows Humanities Seminar. Bravo Dee!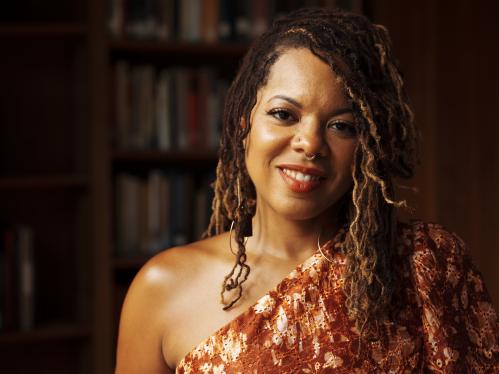 Black Bodies, Black Health: Imagining a Just Racial Future, Call for Research Proposals
A research project designed and led by Anna Branch and Michelle Stephens with the support of a grant to the ISGRJ from the Robert Wood Johnson Foundation
This one-year research project, supported by a $725,000 grant from the Robert Wood Johnson Foundation, brings together cross-disciplinary groups of experts to explore and unpack structural racism in service of creating equitable health outcomes, centering humanistic and social scientific approaches. The Black Bodies, Black Health project will allocate $300,000 to seed grants for spring and summer of 2022 that incentivize humanists, social scientists, and biomedical researchers to engage in interdisciplinary work to explore and unpack structural racism in service of creating equitable health outcomes.
Applications are due January 31, 2022
Awardees will be notified by February 15, 2022
Learn more about the Call for Research Proposals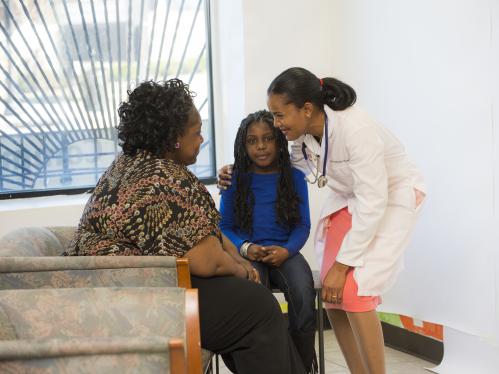 Inaugural ISGRJ Rutgers–New Brunswick Call for Research Proposals for 2022–2023
The Institute for the Study of Global Racial Justice aims to support faculty research projects and initiatives directed to furthering humanities-based research at Rutgers–New Brunswick on topics related to global racial justice. Proposals should speak to the ways that possible grant-funded projects engage with the mission of the institute as well as research, public engagement, and curricular development/pedagogy. Faculty proposals that focus on policy reform, K–12 education, social justice work, public health, and the carceral state will be given priority.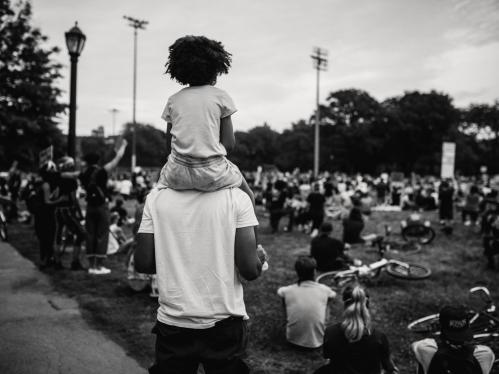 Watershed Performed by Rutgers Voorhees Choir
Enjoy Early Career Faculty Fellow Brandon Williams' direction of the Rutgers Voorhees Choir performing in the Cow Tunnel under U.S. Route 1 on the Rutgers–New Brunswick campus.
Williams led the choir in a performance of Watershed, a sound installation for vocal ensemble composed by music professor Scott Ordway, which premiered at the ISGRJ'S first public event of the fall 2021 semester, the March2RUGardens. Both Williams, pictured here as the choir prepares to perform, and Ordway are faculty of Rutgers' Mason Gross School of the Arts.
Image credit: Brandon Williams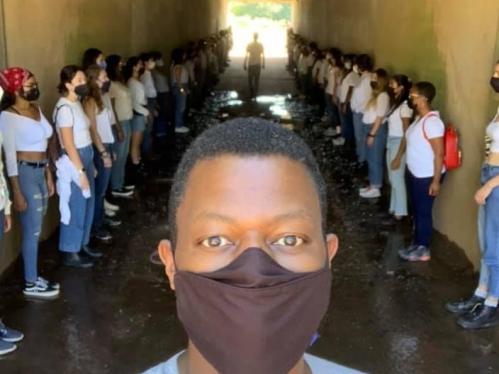 Congratulations to Jessica Calvanico and Yesenia Barragan
The Institute for the Study of Global Racial Justice is proud to congratulate ISGRJ Postdoctoral Fellow Jessica Calvanico on the publication of her article, "Arson Girls, Match-Strikers, and Firestarters: A Reflection on Rage, Racialization, and the Carcerality of Girlhood" in the most recent issue of Signs: Journal of Women in Culture and Society, and Early Career Faculty Fellow Yesenia Barragan for receiving a National Endowment for the Humanities (NEH) 2022 grant for her project, "A Country of Their Own: African Americans and the Promise of Antebellum Latin America (1820–1870)." NEH grants support humanities research and curricular innovations on campuses across the country. 
Read Jessica Calvanico's Arson Girls article 
Read more about Yesenia Barragan's NEH project
Image credit:  
"Arson Defendants and Their Counsel: Twelve Samarcand Girls Get State Prison Terms," © Bess Davenport Thompson, 1931. 
"Thomson Map of North and South America," © John Thompson, 1814. Wikimedia Commons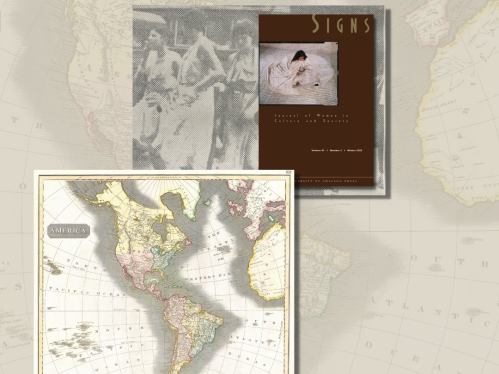 Accolades for Baba Badji and Kendra Boyd
The Institute for the Study of Global Racial Justice extends huge congratulations to ISGRJ Postdoctoral Fellow Baba Badji for making the National Book Awards long list with his poetry collection, Ghost Letters, and to Early Career Faculty Fellow Kendra Boyd for her article, "A 'Body of Business Makers': The Detroit Housewives League, Black Women Entrepreneurs, and the Rise of Detroit's African American Business Community" (Enterprise & Society), recipient of the Association of Black Women Historians 2021 Letitia Woods Brown Memorial Article Prize. The award recognizes the best article in African American women's history.
Read more about Baba Badji's Ghost Letters
Read Kendra Boyd's Detroit Housewives League article
Image credit: Detroit Housewives League photo, courtesy Burton Historical Collection, Detroit Public Library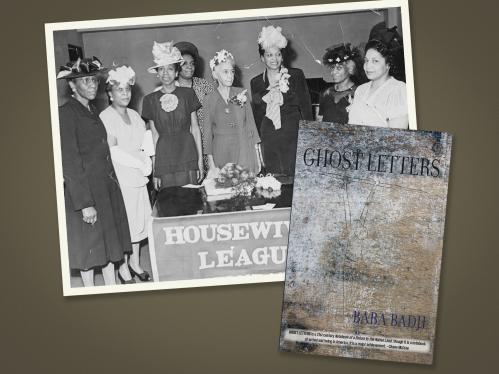 Join Us in the Pursuit of a Just Society. Donate.
Donors to the institute partner with faculty working together to evaluate the past, address the embedded issues of the present, and envision a more equitable future.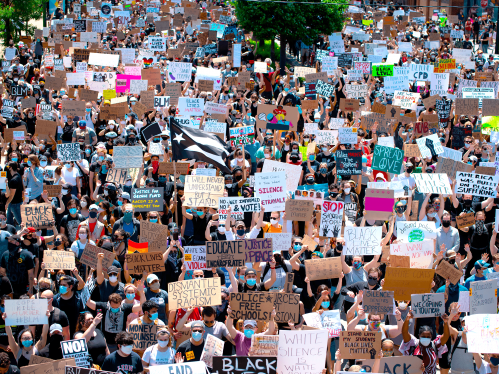 Racial Justice Events
Current Themes
● Race in the Arts and Humanities ●
● Transforming Social Justice Values into Policies ●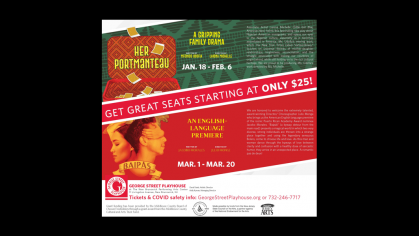 Tuesday, January 18, 2022, 12:00 a.m.-Sunday, February 06, 2022, 12:00 p.m. | The New Brunswick Performing Arts Center, New Brunswick
Tuesday, March 01, 2022, 12:00 a.m.-Sunday, March 20, 2022, 12:00 p.m. | The New Brunswick Performing Arts Center, New Brunswick
Friday, April 01, 2022, 10:00 a.m.-Sunday, April 03, 2022, 5:00 p.m. | Academic Building, New Brunswick
In the News and Announcements