Directors' Signature Research Projects
With an eye toward translating excellent scholarship into impact and outcomes, directors' projects strive to include and engage a broader public arena, promote global racial justice while interrogating the structures that govern the knowledge we produce, offer mentorship and community to enhance the systemic experience of academia for faculty who study race, racism and inequality, and create spaces for scholars to be in conversation with communities for the purpose of mutual sharing of knowledge.
Poets and Scholars Summer Writing Retreat
Institute Codirector Gregory Pardlo, Faculty of Arts and Sciences, Rutgers University–Camden
"We are not asking for seats at the table. We are building tables." —Gregory Pardlo
This radical experiment in reimagining the traditional writing workshop invites writers of all disciplines, genres, and backgrounds who are committed to anti-racist writing practices to apply. Intent on creating an open forum of mutual accountability, the retreat features 10 days of presentations and talk-backs, writing worktables, and an opportunity for auditors to learn also from the experience. The Institute for the Study of Global Racial Justice seeks to create spaces for scholars and creative writers to be in conversation as both an aspect of their work and for the mutual exchange of knowledge within and throughout the university and its surrounding communities.
The 2022 Retreat took place from July 11–July 21, 2022. Click here to learn more. 
Image credit: Krista Franklin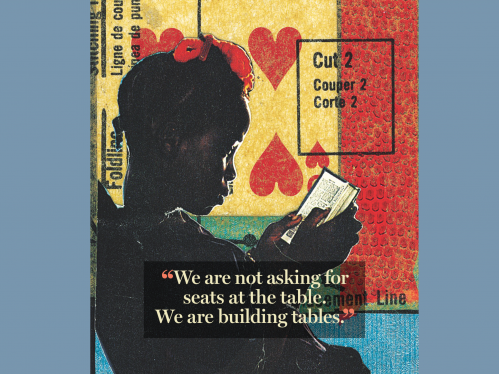 Scarlet and Black Research Center
Institute Director Erica Armstrong Dunbar, School of Arts and Sciences, Rutgers University–New Brunswick
As an arm of the institute, the Scarlet and Black Research Center convenes researchers and practitioners across the humanities to examine the global dimensions of anti-Black racism. An outgrowth of the Scarlet and Black Research Project led by historians Deborah Gray White and Marissa Fuentes, this intellectual journey began with a deep dive into the historical connections between slavery and the university. Led by the institute's Rutgers–New Brunswick campus director Erica Armstrong Dunbar, the center now serves as an intellectual hub, bringing together faculty, postdoctoral fellows, graduate, and undergraduate students in faculty seminars, community lectures, and the work-shopping of humanities based projects. The center's Scarlet and Black Digital Archive documents Black history in New Jersey and fosters collaboration among digital humanities practitioners.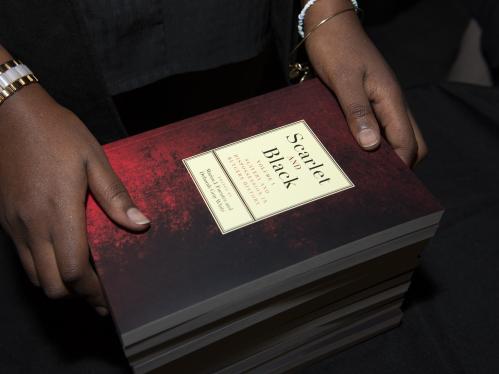 Quilting Water Public Arts Project
A Directors' Signature Research Project: Institute Codirector Patrick Rosal, Faculty of Arts and Sciences, Rutgers University–Camden
Quilting Water is a five-year international public art initiative. In its local form, the project explores the relationship residents of Camden, New Jersey, have to the increasingly vulnerable public resource of water. A community of Black quilters from Camden will be commissioned to make quilts in conversation with photos and oral histories from their own city. The institute will publish a book of the photos, excerpts of the interviews, and images of the quilts, as well as text about water and the intersections of race and environmental justice.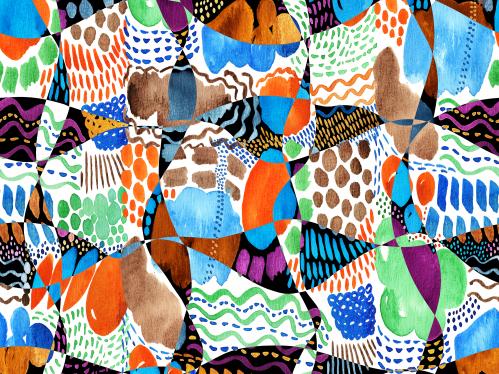 (Dis)locations: Migration, Displacement, and Racial Justice Project
A Directors' Signature Research Project: Campus Director Mayte Green-Mercado, Faculty of History, Rutgers University-Newark.
This initiative brings together scholars, students, and practitioners to investigate the questions of migration, displacement, and race across time and space by hosting lectures, symposia, conferences, and workshops. It works across the three Rutgers campuses to support interdisciplinary research that centers on the intersections of displacement with processes of racialization, transitional and restorative justice, and climate change and racial justice. Staying true to the mission of Rutgers-Newark as an anchor institution that is at once in Newark and of Newark, we engage with these pressing issues inside the classroom by establishing dialogues and partnering with communities around us.