Scarlet and Black Postdoctoral Fellows (Cohort I: 2021-2022)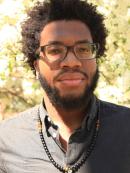 Area of Expertise: Social Justice
Dr. Khemani Gibson's research looks at identity community formation as well as conceptualizations of freedom and citizenship in the late-19- and 20-century Caribbean region. He is an academic and community organizer who works to bridge the gap between the academy and marginalized communities. He earned his Ph.D. in history from New York University, with a focus on the African Diaspora.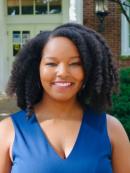 Area of Expertise: Social Justice and the Arts
Dr. Tracey Johnson studies the visual dimension of the Black Arts Movement and how Black visual creators became arts educators through the founding of programs such as prison arts programs, the establishment of community arts organizations, and the building of autonomous visual art institutions including the Studio Museum in Harlem. She earned her Ph.D. in history at Rutgers University–New Brunswick.