ISGRJ Distinguished Faculty Fellows
Deborah Gray White
Board of Governors Distinguished Professor of History and Professor of Women's, Gender, and Sexuality Studies, Rutgers University–New Brunswick
Deborah Gray White is an Americanist who specializes in African American and American women's history, with a focus on issues of identity and the intersection of race, class, gender, and sexuality. She is the author of Ar'n't I a Woman? Female Slaves in the Plantation South (1985 and 1999), the first gendered analysis of the institution of slavery; and the editor of Telling Histories: Black Women in the Ivory Tower (2008), a collection of personal narratives written by African American women historians that chronicle the entry of Black women into the historical profession and the development of the field of Black women's history. Among other scholarly works, she has also written several K–12 text books on United States history, and her coauthored college text, Freedom On My Mind: A History of African Americans, is in its third edition. White conducted research on her newest book, Lost in the USA: American Identity from the Promise Keepers to the Million Mom March, while a fellow at the Woodrow Wilson International Center for Scholars in Washington, D.C., and as a John Simon Guggenheim Fellow. She holds the Carter G. Woodson Medallion and the Frederick Douglass Medal for excellence in African American history.
White is also the codirector of the three-volume project entitled Scarlet and Black. The Scarlet and Black Project is a historical exploration of the experiences of two disenfranchised populations, African Americans and Native Americans, at Rutgers University. With Professor Marisa Fuentes she is editor of the 2016 volume, Scarlet and Black: Slavery and Dispossession in Rutgers History and Scarlet and Black, Volume 2: Constructing Race and Gender at Rutgers, 1865–1945. As a distinguished faculty fellow, White will continue working on the Scarlet and Black Project, with a focus on building a deep and healthy relationship with Black alumni of Rutgers who are interested in different aspects of Scarlet and Black. White sees this as an opportunity to use her 30-year relationship with Rutgers to engage alumni who would be interested in our public facing programming as well as those who may be interested in partnering/sponsoring different components of Scarlet and Black.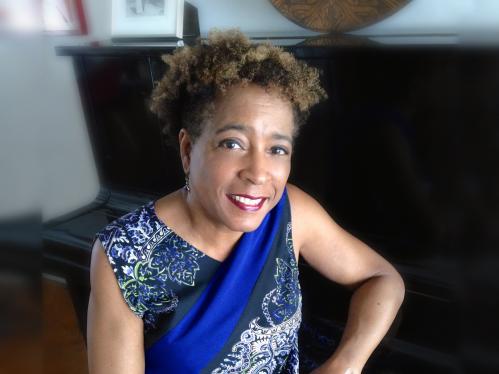 Charles Payne
Henry Rutgers Distinguished Professor of African American Studies and Director of the Joseph Cornwall Center for Metropolitan Research, Rutgers University–Newark
Charles Payne's research and teaching interests include urban education and school reform, social inequality, and social change and modern African American history, particularly the Black Freedom Struggle. With his colleagues Charity Anderson and Decoteau Irby, he has just finished an anthology entitled Dignity-Affirming Education: Cultivating the "Somebodiness" of Students and Educators (Teachers College Press). One of his current book projects, entitled Schooling the Ghetto: Fifty Years of "Reforming" Urban Schools, is an attempt to synthesize what we should have learned about improving the schooling and life outcomes of children from disenfranchised communities. It is also a commentary on the difficulties social scientists have serving the equity interests of the poor. He is also finishing a collection of essays, Nobody's Fault But Mine: Black Youth After Trump, in which he argues that the current political climate requires rethinking the ways we frame discourses about Black youngsters. Other works include So Much Reform, So Little Change (Harvard Education Publishing Group, 2008), which examines the persistence of failure in urban schools, and the coedited anthology, Teach Freedom: Education for Liberation in the African-American Tradition (Teachers College Press, 2008).
Payne has been a member of the Board of the Chicago Algebra Project, of the Steering Committee for the Consortium on Chicago School Research, the Research Advisory Committee for the Chicago Annenberg Project, the editorial boards of Catalyst, the Sociology of Education and Educational Researcher, and the advisory board for the Teacher College Press series on social justice. He is also a cofounder of the Duke Curriculum Project, which involved university faculty in the professional development of public school teachers, and also of the John Hope Franklin Scholars, which tries to better prepare high school youngsters for college. He has regularly been named to Edu-Scholar's list of scholars who contribute most to public debates about education.
His ISGRJ project will include the convening of scholars, researchers, teachers, students, administrators, activists, and community partners for a statewide education conference in summer 2022.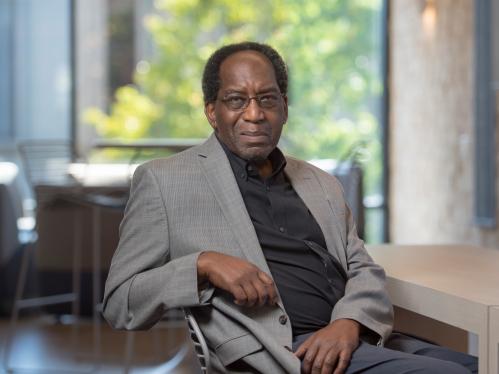 John Keene
Distinguished Professor of African American and African Studies, English, and the M.F.A. Program in Creative Writing and Chair, African American and African Studies, Rutgers University–Newark
John Keene is a widely celebrated and award-winning multigenre author whose research interests include creative writing (fiction, poetry, creative nonfiction, hybrid-genre), literary and cultural criticism (in 20th-century African American and African Diasporic literature and cultural studies, comparative literary studies, and aesthetics), and translation studies and practice (with translations of poetry, fiction, and nonfiction from French, Portuguese, and Spanish). His major works include the novel Annotations (New Directions, 1995) and the short fiction collection Counternarratives (New Directions, 2015), which received the inaugural 2017 Republic of Consciousness Prize for Small Presses (in the United Kingdom), a 2016 American Book Award, and a 2016 Lannan Literary Award. A longtime member of the Dark Room Writers Collective of Cambridge and Boston and a Graduate Fellow of Cave Canem, Keene has also taught at Brown University and at Northwestern University, where he served as director of the undergraduate Creative Writing Program and acting codirector of the M.A./M.F.A. in Creative Writing Program. In May 2017, he was awarded the Rutgers Faculty Scholar-Teacher Award, given across all Rutgers' campuses since 2000 to "honor tenured professors who make exceptional connections between their academic research and their teaching." He was awarded a MacArthur "Genius" Fellowship in October 2018.
Keene's other published works include GRIND (ITI Press, 2016), an art-text collaboration with photographer Nicholas Muellner, and the poetry chapbook Playland (Seven Kitchens Press, 2016). He is the 2003 recipient of the New Jersey State Council on the Arts Fellowship in Poetry, a 2005 Whiting Foundation Award in Fiction and Poetry, and a 2008 Fellowship for Distinguished First Poetry Collection from the inaugural Pan-African Literary Forum. Since 2002, Keene has been engaged in a durational and collaborative conceptual art project entitled "The Emotional Outreach Project" (Field Study Research Group A) in Chicago, Jersey City, and New York City. The newest versions of this project, the Emotional Exercises (6.0), were first exhibited at This Red Door in Brooklyn in January and February 2014. Keene joins the ISGRJ with the intent of contributing to the institute's vision at the local and global levels and participating in its mentorship and intellectual communities.