Scholarship in the Humanities
Rising Scholars: Support Opportunities for Early and Mid-Career Scholars
Announcements and Accolades
Latinidad in Black and White: How Latino Politics (Dis)Avow America's Racial Hierarchy. 
Congratulations to Early Career Faculty Fellow Yalidy Matos for being awarded a Russell Sage Foundation grant!
Matos will examine how U.S. Latinos have aligned with and/or complicated the color line in the U.S. and the political consequences of such alignment. With a focus on America's racial status quo, Matos will investigate the following questions: 1) How does diversity among Latinos' influence their position in America's hierarchy? 2) What role does this positioning play in Latinos' political behavior to avow or disavow the racial status quo?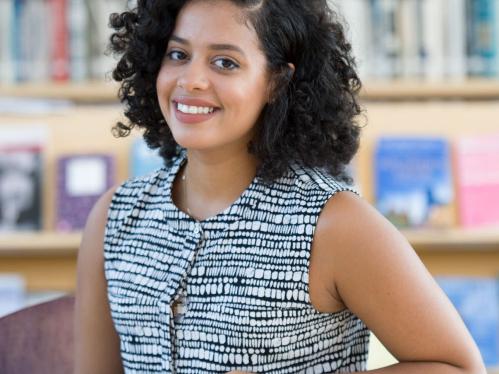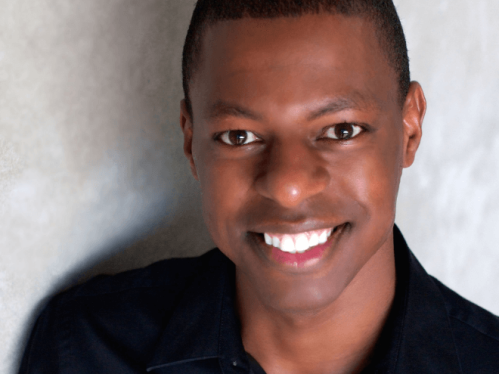 Yesenia Barragán
We're pleased to announce that Institute Early Career Faculty Fellow and Assistant Professor of History (Rutgers–New Brunswick) Yesenia Barragán won the 2022 Best Book Prize from the Nineteenth Century Section of the Latin American Studies Association for her Freedom's Captives: Slavery and Gradual Emancipation on the Colombian Black Pacific (Cambridge 2021).
The Latin American Studies Association (LASA) is the largest professional association in the world for individuals and institutions engaged in the study of Latin America. With over 13,000 members, over 60% of whom reside outside the United States, LASA is the one association that brings together experts on Latin America from all disciplines and diverse occupational endeavors, across the globe.
The book also received Honorable Mention for the Michael Jiménez Prize from the Colombia Section of LASA.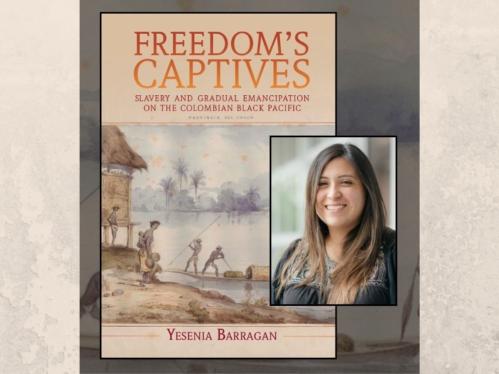 Omaris Zamora-García
The Institute for the Study of Global Racial Justice is happy to announce the publication of Early Career Faculty Fellow Omaris Z. Zamora-García's article "Before Bodak Yellow and Beyond the Post-Soul: Cardi B Performs AfroLatina Feminisms in the Trance."
Read her article, published in The Black Scholar Journal of Black Studies and Research here.
Image credit: Cardi B at Vogue Taiwan (Wiki Commons)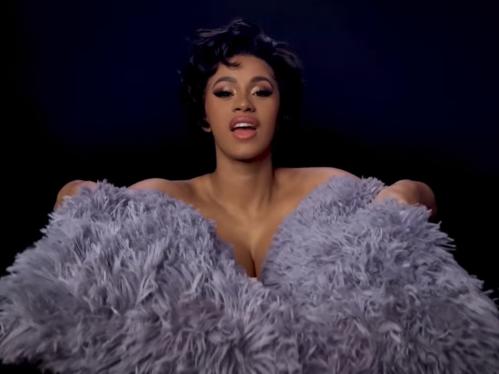 Gaiutra Bahadur
We commend Early Career Faculty Fellow Gaiutra Bahadur on her two-part narrative, The Prakash Churaman Story. The piece profiles Prakash Churaman, an immigrant teen from Queens -- arrested at the age of fifteen, interrogated without an attorney present, wrongfully incarcerated for six years -- and his campaign to be exonerated.
Read the piece, published in The Margins, the literary magazine of the Asian American Writers' Workshop below:
Part One: Raised by the System
Part Two: Fighting for His Freedom
Image credit: The Free Prakash Alliance's GoFundMe page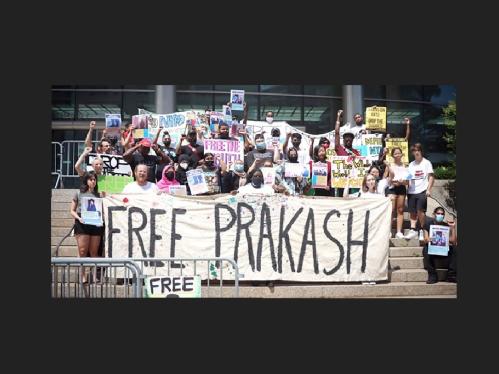 Abigail Williams-Butler
The Institute for the Study of Global Racial Justice is happy to announce the publication of Early Career Faculty Fellow Abigail Williams-Butler's article as first author (with Liu, F., Howell, T., Menon, S. E., & Quinn, C. R.) on "Racialized gender differences in mental health service use, Adverse Childhood Experiences, and recidivism among justice-involved African American youth," in Race & Social Problems. She will also be presenting this paper at the Society for Research on Adolescents annual meeting in New Orleans, Louisiana on Friday, March 4.
Read Abigail Williams-Butler's "Racialized Gender Differences in Mental Health Service Use and Recidivism."
 
Image credit: Mark Harris/ProPublica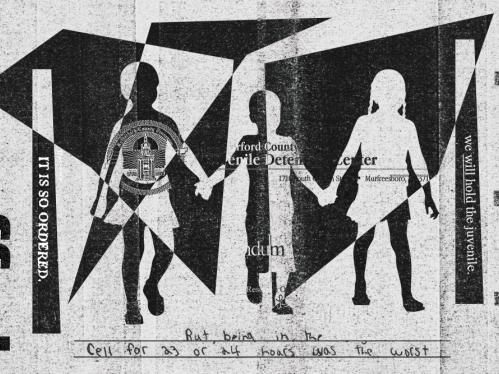 Congratulations to Jessica Calvanico and Yesenia Barragan
The Institute for the Study of Global Racial Justice is proud to congratulate ISGRJ Postdoctoral Fellow Jessica Calvanico on the publication of her article, "Arson Girls, Match-Strikers, and Firestarters: A Reflection on Rage, Racialization, and the Carcerality of Girlhood" in the most recent issue of Signs: Journal of Women in Culture and Society, and Early Career Faculty Fellow Yesenia Barragan for receiving a National Endowment for the Humanities (NEH) 2022 grant for her project, "A Country of Their Own: African Americans and the Promise of Antebellum Latin America (1820–1870)." NEH grants support humanities research and curricular innovations on campuses across the country. 
Read Jessica Calvanico's Arson Girls article 
Read more about Yesenia Barragan's NEH project
Image credit:  
"Arson Defendants and Their Counsel: Twelve Samarcand Girls Get State Prison Terms," © Bess Davenport Thompson, 1931. 
"Thomson Map of North and South America," © John Thompson, 1814. Wikimedia Commons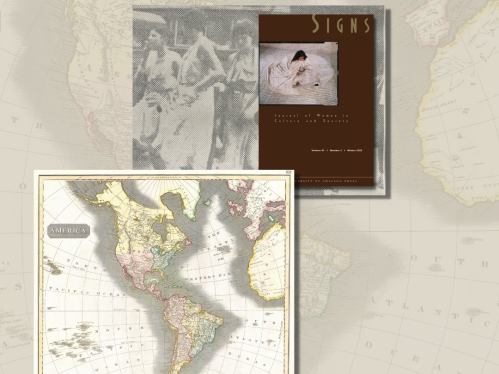 Watershed Performed by Rutgers Voorhees Choir
Enjoy Early Career Faculty Fellow Brandon Williams' direction of the Rutgers Voorhees Choir performing in the Cow Tunnel under U.S. Route 1 on the Rutgers–New Brunswick campus.
Williams led the choir in a performance of Watershed, a sound installation for vocal ensemble composed by music professor Scott Ordway, which premiered at the ISGRJ'S first public event of the fall 2021 semester, the March2RUGardens. Both Williams, pictured here as the choir prepares to perform, and Ordway are faculty of Rutgers' Mason Gross School of the Arts.
Image credit: Brandon Williams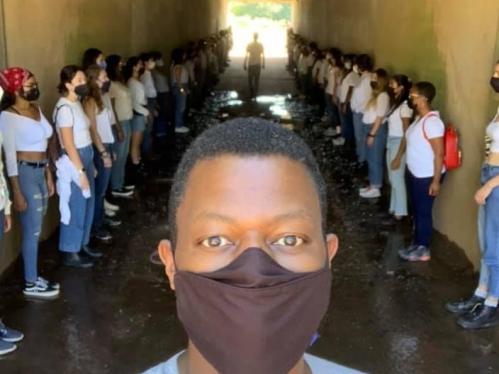 Accolades for Baba Badji and Kendra Boyd
The Institute for the Study of Global Racial Justice extends huge congratulations to ISGRJ Postdoctoral Fellow Baba Badji for making the National Book Awards long list with his poetry collection, Ghost Letters, and to Early Career Faculty Fellow Kendra Boyd for her article, "A 'Body of Business Makers': The Detroit Housewives League, Black Women Entrepreneurs, and the Rise of Detroit's African American Business Community" (Enterprise & Society), recipient of the Association of Black Women Historians 2021 Letitia Woods Brown Memorial Article Prize. The award recognizes the best article in African American women's history.
Read more about Baba Badji's Ghost Letters
Read Kendra Boyd's Detroit Housewives League article
Image credit: Detroit Housewives League photo, courtesy Burton Historical Collection, Detroit Public Library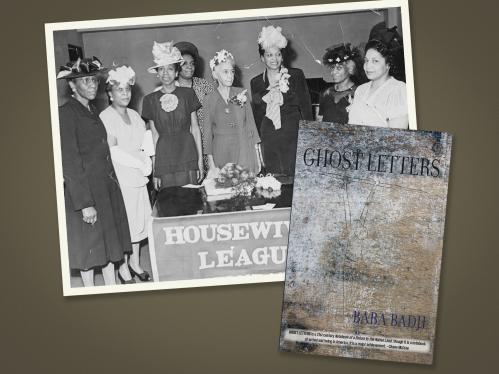 ISGRJ Fellowship Programs and Named Term Chairs
ISGRJ Early Career Faculty Fellows Program
Chancellors, deans, and the ISGRJ executive director, in consultation with department chairs, nominate promising scholars working in the areas of social justice and racial inequality for a one-year fellowship at the institute. Fellows receive partial support toward a course release, $2,500 in research funds, and access to institute-funded events throughout Rutgers and benefit from mentoring and professional development. Of special interest are scholars whose work engages with humanistic methods and is related to such areas as social justice, public health, public policy, the carceral state, and K–12 education.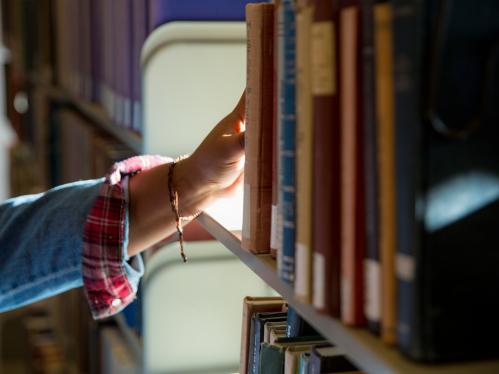 ISGRJ Postdoctoral Fellows Program
These humanities-centered fellowships support recent doctoral recipients whose research demonstrates a deep investment in the areas of inquiry related to anti-racism and social inequality.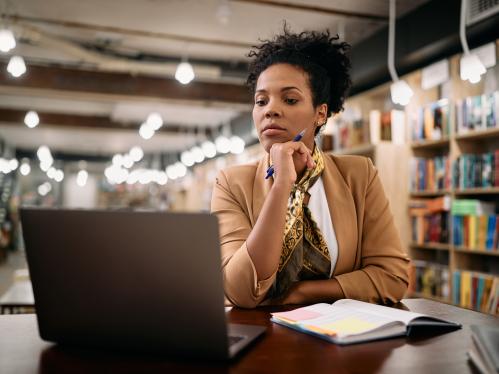 Scarlet and Black Postdoctoral Fellowships
These fellowships support scholars engaged in the examination of the global dimensions of anti-Black racism and its impact on the Americas (1580 to the present).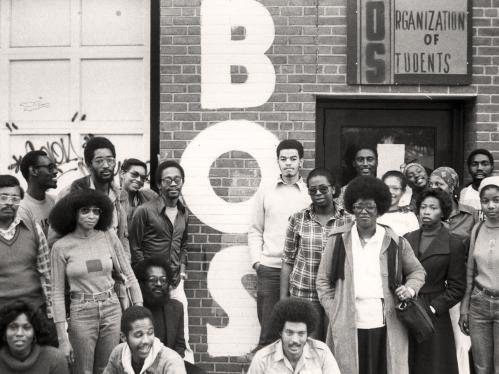 ISGRJ Named Term Chairs
Named term chairs support the most promising assistant and associate professors working in the areas of social justice and racial inequality. Nominated by deans and department chairs and funded for five years by the Mellon Foundation, these faculty receive a summer salary, travel and research funding, and access to institute-funded events.