Named Term Chairs
Named term chairs support the most promising assistant and associate professors working in the areas of social justice and racial inequality. Nominated by deans and department chairs and funded for five years by the Mellon Foundation, these faculty receive a summer salary, travel and research funding, and access to institute-funded events.
Dr. Christina Knight
Visual Studies, African American Studies, Performance Studies
Mellon Assistant Professor of Global Racial Justice, Art History, RU-NB
Dr. Christina Knight's work examines the connection between embodied practices and identity, the relationship between race and the visual field, and the queer imaginary. She is currently at work on a manuscript, The Ship That is the Body: the Middle Passage in Time-Based Art, 1986-1994, which investigates contemporary black American performing and visual arts that reimagine the history of the Atlantic slave trade. Focusing on time-based art, the manuscript highlights practices that reframe how audiences understand themselves as historical actors, alerting them to the ways that they co-create the meaning of both black (art) objects and black subjects. She received her Ph.D. in African American Studies from Harvard University.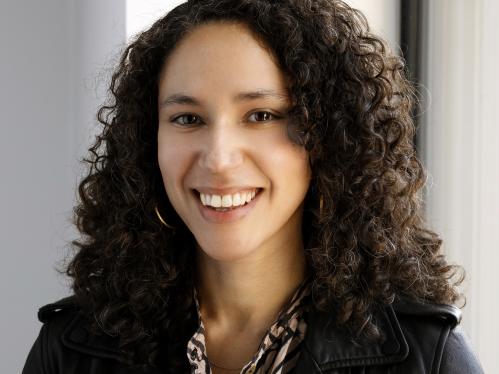 Dr. Vetri Nathan
Postcolonial Studies, Migration, Race and Diaspora
Mellon Associate Professor of Global Racial Justice, Italian, RU-NB
Dr. Vetri Nathan's research and teaching interests include Global Migrations and Postcolonial Theory, Environmental and Public Humanities, Food Studies, Italian Cinema and Media Studies. His book, Marvelous Bodies: Italy's New Migrant Cinema (2017),  explores contemporary Italian films released between 1990 and 2010 that represent the nation's cultural challenges caused by immigration from the Global South. At time of publication, Marvelous Bodies was the first monograph on the subject in English or Italian. He holds his PhD in Italian from Stanford University (2009) and is currently working on a new book and several articles and research projects and that address diverse yet pressing global questions related to nationhood, biopolitics, natural ecosystems, climate change and new mediatic realities.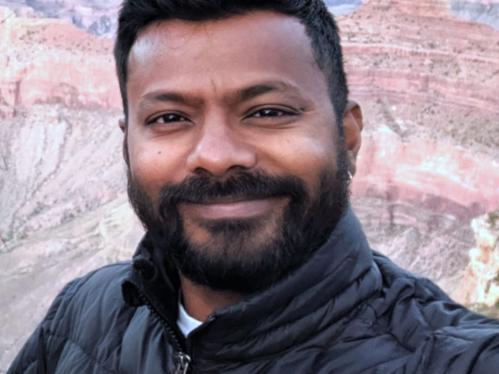 Dr. J.T. Roane
Black Geographies
Mellon Assistant Professor of Global Racial Justice, Africana Studies and Geography, RU-NB
Dr. J. T. Roane, a 2008 graduate of the Carter G. Woodson Institute at the University of Virginia, is a historian broadly concerned with matters of geography, sexuality, and religion in relation to Black communities. He is at work on the manuscript, Dark Agoras: Insurgent Black Social Life and the Politics of Place in Philadelphia, which historicizes multiple modes of insurgent spatial assemblage Black communities articulated in Philadelphia in the second half of the twentieth century. He is the lead of the Black Ecologies Initiative and former co-senior editor of Black Perspectives, the digital platform of the African American Intellectual History Society (AAIHS). He received his Ph.D. in history from Columbia University.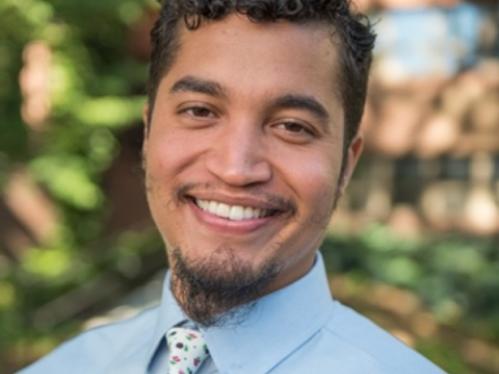 Dr. Melissa Valle
Departments of Sociology/Anthropology and Africana Studies, Global Urban Studies/ Urban Systems
Mellon Assistant Professor of Global Racial Justice, RU-NWK
Dr. Melissa Valle's ethnographic research explores how people determine who is worthy of occupying contested space in a gentrifying neighborhood in Cartagena, Colombia,  demonstrating how race, ethnicity, gender, and class are encoded in the value of urban spaces through analyses of micro-level meaning-making practices and structures.. Her book project, Battling for Worth: Race, Recognition and Urban Change on Colombia's Caribbean Coast, is under contract with Oxford University Press (Global and Comparative Ethnography Series). She earned her PhD in Sociology from Columbia University.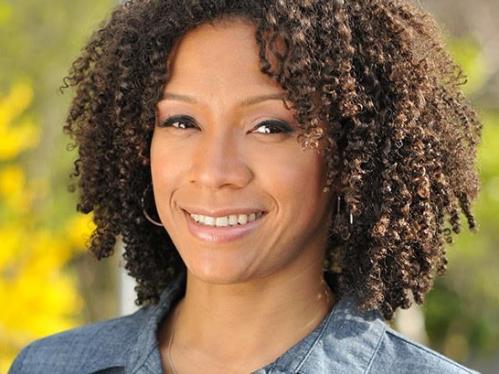 Dr. Melanie R. Hill
English Literature, Music, Theology, American Studies
Violinist
Mellon Assistant Professor of Global Racial Justice, English, RU-NWK
Dr. Melanie R. Hill's transdisciplinary research focuses on the intersections of literature,  music, and theology, covering such topics as Black feminism, womanist thought, and the element of the sermon in African American literature. With articles published on Bessie Smith, Ella Fitzgerald, and the sermon as sonic art in James Baldwin's "The Amen Corner," Dr. Hill's forthcoming book, Colored Women Sittin' on High: Womanist Sermonic Practice in Literature and Music, is under contract with the University of North Carolina Press (UNC Press). Colored Women Sittin' on High focuses on the ways in which Black women preachers in African American literature, music, and in the space of the pulpit counter social injustices through sermon and song.  She received her Ph.D. in English Literature from the University of Pennsylvania with graduate certificates in Africana Studies and Women, Gender, and Sexuality Studies. 
In addition to her scholarship, Dr. Hill is a Gospel Soul violinist who has performed at the White House on two occasions under the Obama administration, the Kennedy Center in Washington, D.C., the Apollo Theater in New York, the Staples Center in Los Angeles, and for Pope Francis's Papal Mass during his historic visit to the United States.