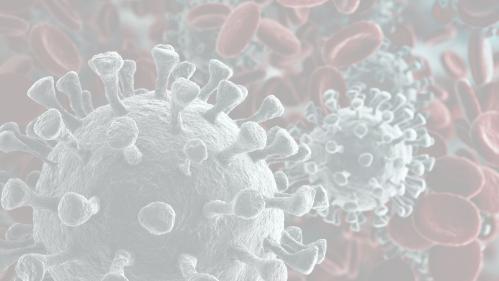 BLACK BODIES, BLACK HEALTH | Disrupting Health Disparities: Imagining a Just Racial Future External Expert Conference 
About the Conference
This 3-day conference featured in-depth engagement with scholars in the broad field of race and health and a mix of speakers and group discussions focusing on racial health disparities and achieving health equity. The conference culminated in the Presidential Keynote by sitting Rutgers President Jonathan Holloway titled "Mapping Value: The Material Consequences of Structural Racism."
Download the conference program.
Scroll down to access the conference livestream recordings.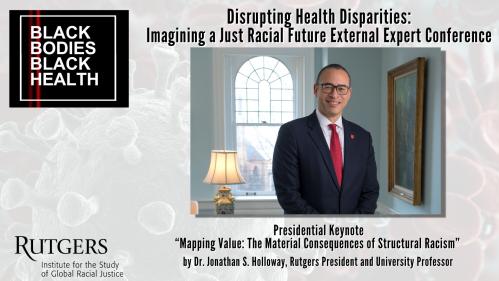 About the Black Bodies, Black Health Research Project
Black Bodies, Black Health is a one-year research project led by Rutgers University professors Anna Branch (Sociology) and Michelle Stephens (English and Latino and Caribbean Studies), supported by a grant from the Robert Wood Johnson Foundation and using interdisciplinary research to explore and unpack structural racism in service of creating equitable health outcomes.
The COVID-19 pandemic brought to the fore the deadly consequences of racial disparities in health. More than spotlighting racial health inequity, however, the pandemic exposed anew the depths of staggering racial inequality nationwide. In every sector from education to the labor market, housing to healthcare, the provision to meet basic human needs and take steps to ensure wellness were racially unequal. These are national problems but as one of the most diverse states in the country, New Jersey holds several unwelcome distinctions for long-standing inequities in critical systems that have profound implications for vulnerability to poor health outcomes.
What would we learn from bringing humanists, social scientists, and biomedical researchers to the table to explore, unpack, and disrupt structural racism in service of creating equitable health outcomes? What would a just racial future require to remediate the imprints of the past in the structures of our present? This one-year research project, supported by a $725,000 grant from the Robert Wood Johnson Foundation, brings together cross-disciplinary groups of experts to explore and unpack structural racism in service of creating equitable health outcomes, centering humanistic and social scientific approaches. 
Dr. Jonathan S. Holloway, Rutgers President
Jonathan Holloway, a U.S. historian, took office as the 21st president of Rutgers, The State University of New Jersey, on July 1, 2020. He also serves as a University Professor and Distinguished Professor.
Prior to accepting the presidency of Rutgers, Dr. Holloway was provost of Northwestern University from 2017 to 2020 and a member of the faculty of Yale University from 1999 to 2017.  At Yale, he served as Dean of Yale College and the Edmund S. Morgan Professor of African American Studies, History, and American Studies.
President Holloway's scholarly work specializes in post-emancipation U.S. history with a focus on social and intellectual history.
He is the author of The Cause of Freedom: A Concise History of African Americans (Oxford University Press, February 2021) as well as Confronting the Veil: Abram Harris Jr., E. Franklin Frazier, and Ralph Bunche, 1919-1941 (2002), and Jim Crow Wisdom: Memory and Identity in Black America Since 1940 (2013), the latter two published by the University of North Carolina Press. He edited Ralph Bunche's A Brief and Tentative Analysis of Negro Leadership (New York University Press, 2005) and coedited Black Scholars on the Line: Race, Social Science, and American Thought in the Twentieth Century (Notre Dame University Press, 2007). He wrote the introduction for the 2015 edition of W.E.B. Du Bois's Souls of Black Folk (Yale University Press), and is working on a new book, A History of Absence: Race and the Making of the Modern World.
Dr. Holloway, who began his academic career at the University of California, San Diego, received a bachelor's degree with honors in American studies from Stanford University and a Ph.D. in history from Yale University.
He serves on boards of the Smithsonian's National Museum of African American History and Culture, Andrew W. Mellon Foundation, the Universities Research Association, the Institute of International Education, and the Academic Leadership Institute. In 2021, New Jersey Governor Phil Murphy appointed him as one of four co-chairs of the state's Wealth Disparity Task Force.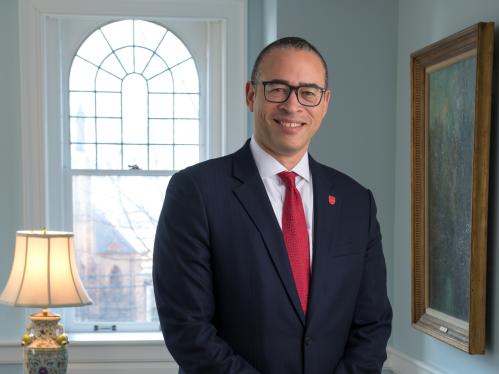 Dr. Michelle Stephens, Black Bodies, Black Health Research Project Lead and Founding and Executive Director, Institute for the Study of Global Racial Justice
Michelle Stephens joined the Department of English and the Department of Latino and Caribbean Studies at Rutgers University–New Brunswick in spring 2011. She is a psychoanalyst and served as the dean of the humanities in the School of Arts and Sciences from 2017–2020.
Originally from Jamaica, West Indies, she graduated from Yale University with a Ph.D. in American studies.
She is the author of Black Empire: The Masculine Global Imaginary of Caribbean Intellectuals in the United States, 1914 to 1962 (Duke University Press, 2005) and Skin Acts: Race, Psychoanalysis and The Black Male Performer (Duke University Press, 2014). She has published numerous articles on the intersection of race and psychoanalysis in such journals as JAPA, Contemporary Psychoanalysis, Studies in Gender and Sexuality, and Psychoanalysis of Culture and Society. She has also coedited three recent collections in archipelagic studies: Archipelagic American Studies with Brian Russell Roberts (Duke, 2017); Relational Undercurrents: Contemporary Art of the Caribbean Archipelago with Tatiana Flores (Duke, 2017); and Contemporary Archipelagic Thinking with Yolanda Martínez-San Miguel (Rowman and Littlefield, 2020). She was a founding series coeditor of Rutgers University Press's Critical Caribbean Studies book series and sits on the editorial advisory board of Rowman and Littlefield's Rethinking the Island book series.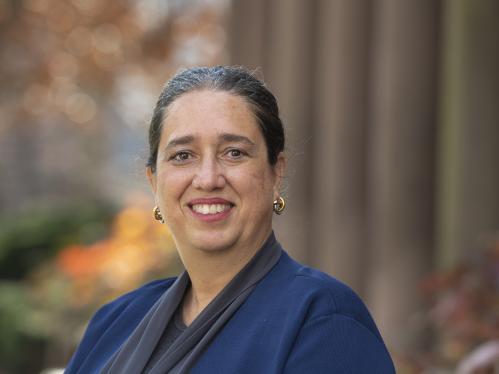 Dr. Anna Branch, Black Bodies, Black Health Research Project Lead and Senior Vice President for Equity at Rutgers University
Enobong (Anna) Branch, PhD is the senior vice president for equity at Rutgers University and provides strategic leadership to ensure that the institutional commitment to equity is reflected in the research, educational, and public engagement efforts that occur throughout the university and the focus extends to faculty, staff, and students. She leads the University and Inclusion office and the Division of Diversity, Inclusion, and Community Engagement on the New Brunswick campus, championing the role of diversity and inclusion in achieving excellence and strengthening the institutional commitment to its diverse community on and off campus. 
Prior to joining Rutgers University, Dr. Branch served as associate chancellor for equity and inclusion and chief diversity officer at the University of Massachusetts–Amherst. Her significant accomplishments in that role included leading the integration of diversity throughout the campus strategic plan, executing the university's campus climate survey, creating diversity infrastructure through climate advisors in executive areas and diversity officers in schools and colleges, and leading the National Science Foundation funded ADVANCE program pursuing innovative organizational change strategies to spur institutional transformation and support racial and gender equity in the faculty ranks. 
A professor of sociology, Dr. Branch's commitment to advancing equity extends to academic research on labor and work that explores the historical roots and contemporary underpinnings of racial and gender inequality. She is the coauthor of Black in America: The Paradox of the Color Line (2020), the editor of Pathways, Potholes, and the Persistence of Women in Science: Reconsidering the Pipeline (2016), and the author of Opportunity Denied: Limiting Black Women to Devalued Work (2011). A sought-after national expert on diversity in the academy, Branch serves on several advisory boards that aim to advance inclusive excellence within professional societies, the National Academies, the Association of American Universities and more. Dr. Branch received her Ph.D. in sociology from the University at Albany, SUNY and her B.S. in biology from Howard University.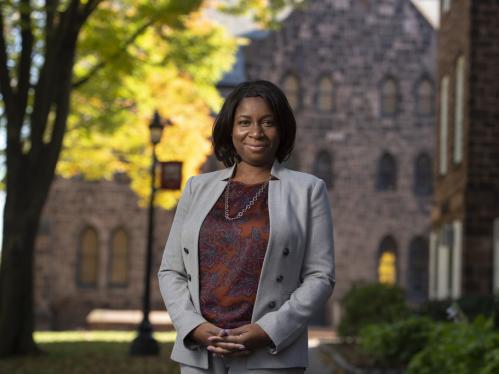 Dr. Patricia Akhimie, Associate Professor of English, Rutgers-Newark, Director, RaceB4Race Mentoring Network 
Patricia Akhimie is Director of the RaceB4Race Mentoring Network and Associate Professor of English at Rutgers University-Newark, where she teaches Shakespeare Renaissance drama, and early modern women's travel writing.  
She is the author of Shakespeare and the Cultivation of Race: Race and Conduct in the Early Modern World (Routledge 2018).  She is co-editor, with Bernadette Andrea of Travel and Travail: Early Modern Women, English Drama, and the Wider World (University of Nebraska Press 2019).  She is currently at work on a new edition of Othello for the Arden Shakespeare 4th series, a collection of essays co-edited with Mayte Green-Mercado based on the RaceB4Race Region and Enmity conference, and a monograph about race, gender, and editing early modern texts.  
In 2021 she received the Warren I. Susman Award for Excellence in Teaching from Rutgers University for outstanding and innovative performance in both the physical and virtual classroom.  Her research has been supported by the National Endowment for the Humanities, the Folger Shakespeare Library, the John Carter Brown Library, and the Ford Foundation.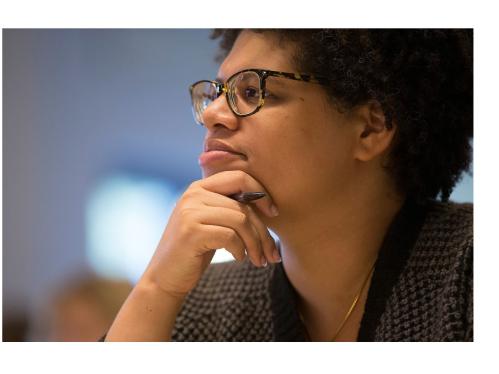 Dr. Perry Halkitis, Dean and Professor of Biostatistics and Urban-Global Public Health at the School of Public Health; founder and director of the Center for Health, Identity, Behavior & Prevention Studies (CHIBPS)
Perry N Halkitis is a public health psychologist, researcher, educator, and advocate. For decades his research has specialized on infectious diseases to determine and target the biological, behavioral, psychosocial, and structural factors that predispose HIV, HPV, COVID-19 and other pathogens. This work has further delineated the synergies of infectious disease with mental health burden including drug abuse in sexual, gender, and racial, and ethnic minority populations in urban centers.

Dr. Halkitis is currently Dean and Professor of Biostatistics and Urban-Global Public Health at the School of Public Health at Rutgers University. Dr. Halkitis is the founder and director of the Center for Health, Identity, Behavior & Prevention Studies (CHIBPS). He is also primary member of the Rutgers Cancer Institute of New Jersey and the Global Health Institute and Professor Emeritus at the College of Global Public Health at New York University.

Dr. Halkitis is the author of the 2019 book, Out in Time: The Public Lives of Gay Men from Stonewall to the Queer Generation. His 2013 book, The AIDS Generation: Stories of Survival and Resilience, is a 2014 Lambda Literary Award nominee. Both books received the American Psychological Association Distinguished Book Award in LGBT Psychology. Dr. Halkitis is also the author of Methamphetamine Addiction: Biological Foundations, Psychological Factors, and Social Consequences, and lead editor of two additional books. He has authored of over 250 peer-reviewed academic manuscripts and also actively disseminates knowledge to mainstream media, appearing frequently on television, radio, and podcasts.

Dr. Halkitis has been the Editor in Chief of Behavioral Medicine since 2013 and is the Founding Editor in Chief of Annals of LGBTQ Public and Population Health, which published its first issue in 2020. Throughout his career, Dr. Halkitis has been on the forefront of fighting for the rights of those infected with and affected by HIV, as well as being an outspoken advocate for the rights and health of the LGBTQ+ population. Dr. Halkitis is actively involved in all aspects of community building and empowerment through the dissemination and translation of the innovative, timely, and valuable public health research that he and his teams at Rutgers and CHIBPS undertake. He is the recipient of numerous awards from both professional and community-based organizations. He is an elected a fellow of The New York Academy of Medicine, The Society of Behavioral Medicine, The European Academy of Translational Medicine and in four divisions of the American Psychological Association.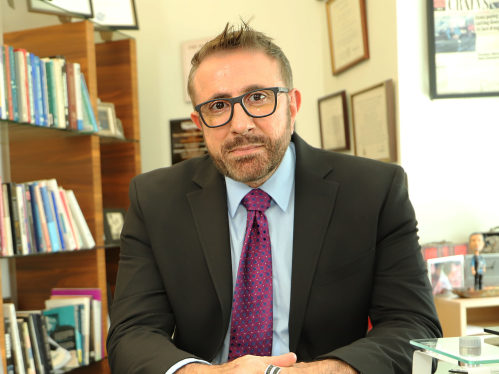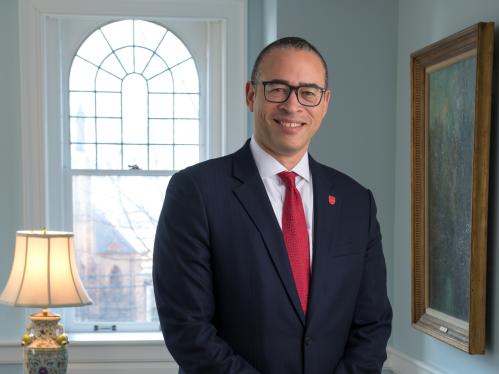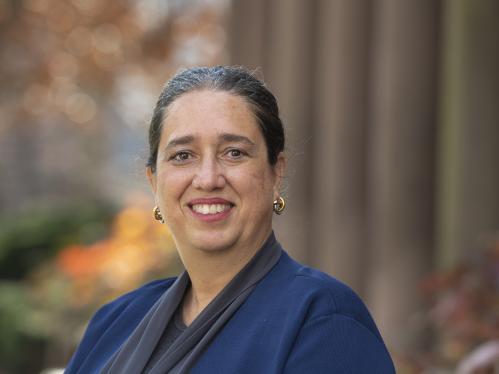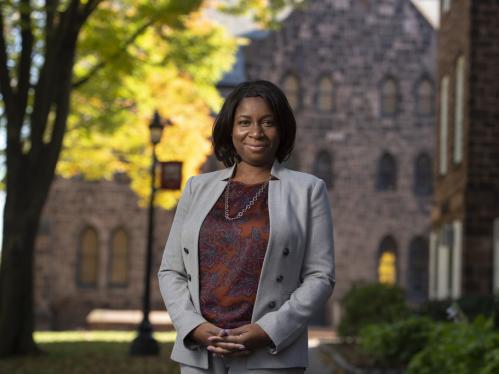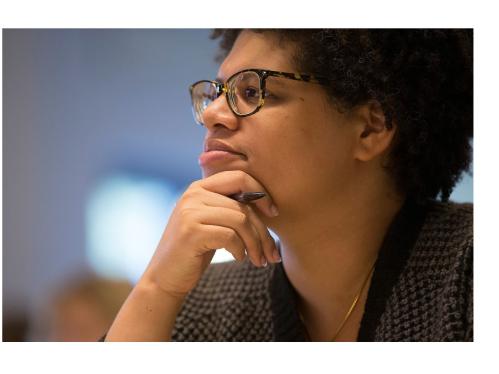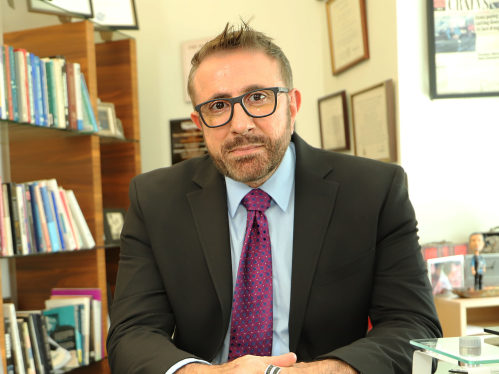 Watch the Conference On-Demand
Welcome: "Centering the Black Body" by Black Bodies, Black Health Project Leads Dr. Michelle Stephens and Dr. Anna Branch 
Click here to watch.
________________
"To Wash the Ethiope: The Treatment of Black Bodies" by Dr. Patricia Akhimie 
Click here to watch.
________________
"Racism and Structural Racism Undermine the Public Health: What Research Evidences" by Dr. Perry Halkitis 
Click here to watch,
________________
Presidential Keynote
"Mapping Value: The Material Consequences of  Structural Racism"  by Dr. Jonathan S. Holloway, Rutgers President and University Professor 
Click here to watch.