Poets and Scholars Summer Writing Retreat Lectures and Talk-Backs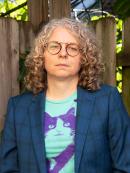 Lecture:"No One's Witness: A Monstrous Poetics," by Dr. Rachel Zolf
Rachel Zolf has published five books of poetry, with a selected poetry, Social Poesis, released in 2019. Zolf's No One's Witness: A Monstrous Poetics appears from Duke University Press in Fall 2021. They live in Philadelphia and are an Artist-in-Residence at the Center for Programs in Contemporary Writing at the University of Pennsylvania.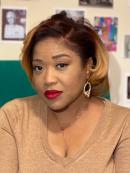 Lecture: "To Cradle a Specter - Black Hauntology in My Work," by Dr. DaMaris Hill
DaMaris B. Hill is the author of A Bound Woman Is a Dangerous Thing: The Incarceration of African American Women from Harriet Tubman to Sandra Bland, The Fluid Boundaries of Suffrage and Jim Crow: Staking Claims in the American Heartland, and \Vi-zə-bəl\ \Tekschərs\(Visible Textures). DeMaris is an associate professor of creative writing at the University of Kentucky.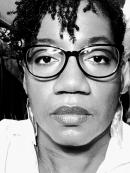 Call and Response: Terri Cross Davis and Dr. DaMaris Hill in conversation
Teri Ellen Cross Davis is the author of A More Perfect Union, the 2019 Journal/Charles B. Wheeler Poetry Prize winner, and Haint, awarded the 2017 Ohioana Book Award for Poetry. A Cave Canem fellow and member of the Black Ladies Brunch Collective, she is the Folger Shakespeare Library poetry coordinator.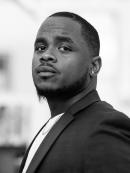 Lecture: "Black Hauntology," by Dr. Jonah Mixon-Webster
Jonah Mixon-Webster is a poet. His debut collection, Stereo(TYPE), received the PEN America/Joyce Osterweil Award and was a finalist for the Lambda Literary Award for Gay Poetry. He is the recipient of a Windham Campbell Prize for Poetry and fellowships from Vermont Studio Center, Center for African American Poetry and Poetics, and the PEN Writing for Justice Program.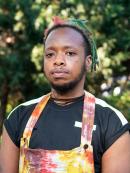 Call and Response: Anaïs Duplan in conversation with Dr. Jonah Mixon-Webster
Anaïs Duplan is a trans* poet, curator, and artist. He is the author of upcoming book I NEED MUSIC (Action Books, 2021), and a book of essays, Blackspace: On the Poetics of an Afrofuture (Black Ocean, 2020). He founded the Center for Afrofuturist Studies, a residency program for artists of color, at Iowa City's artist-run organization Public Space One.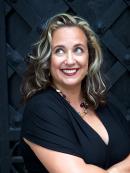 Lecture: "Culture Strike: Art and Museums in the Age of Protest," by Dr. Laura Raicovich
Laura Raicovich is a writer and curator who published Culture Strike: Art and Museums in an Age of Protest in June 2021. She recently served as interim director of the Leslie Lohman Museum of Art and previously was director of the Queens Museum and a Rockefeller Foundation Fellow at the Bellagio Center.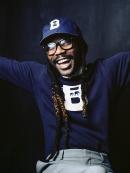 Call and Response: Yahdon Israel in conversation with Gregory Pardlo
Yahdon Israel is a senior editor at Simon Schuster and founder of Literaryswag, a cultural movement that intersects literature and fashion to make books accessible. He has written for Avidly, The New Inquiry, LitHub, Poets and Writers and Vanity Fair. He teaches creative writing at City College, and hosts the Literaryswag Book Club, a Brooklyn-based subscription service and book club.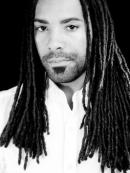 Documentary Screening: "The Changing Same" by Dr. L. Lamar Wilson
L. Lamar Wilson's documentary poetics animates Sacrilegion (Carolina Wren Press, 2013) and The Changing Same, a collaboration with Rada Film Group (POV Shorts, 2019), which streams at American Documentary and airs on PBS. His poems often center communities like Burden Hill in his Florida Panhandle hometown, Marianna.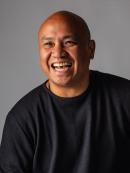 Lecture: "Disparate Comm Talk," by Dr. Patrick Rosal
Patrick Rosal is an interdisciplinary artist, poet, and awardee of the John Simon Guggenheim Foundation, the National Endowment for the Arts, and the Fulbright Research Program. He has performed and read his work widely across four continents and at hundreds of venues throughout the United States. The Last Thing: New and Selected Poems is forthcoming in 2021. Patrick is Rutgers–Camden codirector, Institute for the Study of Global Racial Justice, and professor of creative writing at Rutgers–Camden.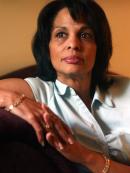 Call and Response: Dr. Rosemarie Peña in conversation with Dr. Patrick Rosal
Rosemarie Peña, M.A., Ph.D. in childhood studies, is an adjunct professor of German studies in the Department of Central, Eastern, and Northern European Studies at the University of British Columbia at Vancouver and is the founder and president of the Black German Heritage and Research Association (BGHRA) at bghra.org.