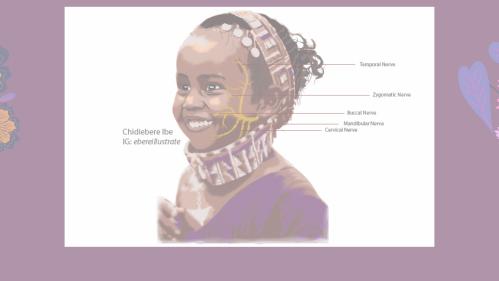 Poets and Scholars Summer Writing Retreat 2022
Bodies of Text: Crafting the Language of Care | July 11 - July 21, 2022
About the Retreat
The Poets and Scholars Summer Writing Retreat is a radical experiment that reimagines the traditional writing workshop. Writers of all disciplines, genres, and backgrounds who are committed to equitable writing practices through a social justice lens are encouraged to apply. Intended to create an open forum of mutual accountability, the retreat features 10 days of presentations and talk-backs, writing worktables, and also an opportunity for auditors to learn from the experience. Our themes for the retreat are medical justice, narrative medicine, anti-ableism, and the discourses around self-image and self-care.
The 2022 retreat will take place in person from July 11 - July 21, 2022 at Rutgers University-Camden. We will be observing *COVID safety protocols, including indoor masking and a vaccination requirement. We will be prepared to switch to an all virtual format in the event of a severe uptick in Covid cases.
*All attendees, students, and staff must be fully vaccinated, including a booster shot, or have a negative PCR test within 24 hours of arriving to our campus. This vaccination policy covers everyone of all ages, including children. As of now, Rutgers University-Camden still requires masks for all events.
Keynote Speaker: Dr. Deirdre Cooper Owens
Deirdre Cooper Owens is the Linda and Charles Wilson Professor in the History of Medicine and Director of the Humanities in Medicine program at the University of Nebraska-Lincoln, one of two Black women in the nation who holds these positions.
Dr. Cooper Owens also serves as Director of the Program in African American History at the Library Company of Philadelphia, the country's oldest cultural institution. She is an Organization of American Historians' (OAH) Distinguished Lecturer, a past American College of Obstetricians and Gynecologists Research Fellow and has won several prestigious honors and awards for her scholarly and advocacy work in history and reproductive and birthing justice.
Most recently, the University of Virginia's School of Nursing selected Dr. Cooper Owens as the 2022 Agnes Dillon Randolph Award Winner for her scholarship on the history of Black nurses and healers, their highest honor. A popular public speaker and writer, Dr. Cooper Owens has published articles, essays, book chapters, and op-eds on issues that concern African American historical experiences and reproductive justice.
Her first book, Medical Bondage: Race, Gender and the Origins of American Gynecology won a Darlene Clark Hine Book Award from the Organization of American Historians as the best book written in African American women's and gender history. It has recently been translated into Korean. She is currently working on a popular biography of Harriet Tubman's through the lens of disability.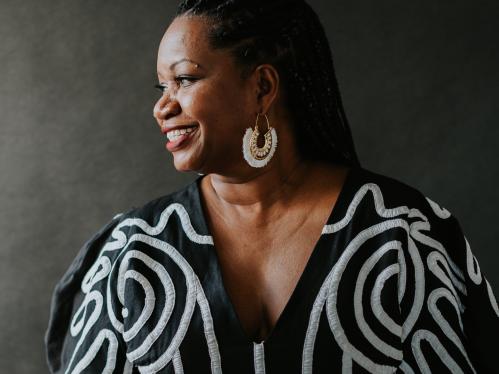 Retreat Faculty: Airea D. Matthews
Airea D. Matthews is Philadelphia's current poet laureate. Her first collection of poems is the critically acclaimed Simulacra, the prestigious 2016 Yale Series of Younger Poets Award. For her writing, Matthews earned a 2020 Pew Fellowship as well as the 2017 Margaret Walker For My People award. In 2016, she received both the Rona Jaffe Foundation Writers' Award and the Louis Untermeyer Scholarship in Poetry from the Bread Loaf Writers' Conference.
Her work has appeared in The New York Times, Gulf Coast, VQR, Best American Poets, American Poet, Lithub, Harvard Review, and elsewhere. Matthews holds a B.A. in Economics from the University of Pennsylvania as well as an M.F.A. from the Helen Zell Writers' Program and an M.P.A. from the Gerald Ford School of Public Policy, both at the University of Michigan. Matthews's second book, Bread and Circus, is forthcoming in Spring 2023 from Scribner in the US and Picador in the UK. She is an assistant professor and directs the poetry program at Bryn Mawr College, where she was presented the Lindback Distinguished Teaching award. In her spare time, she is developing an arts commune in Sicily, Italy.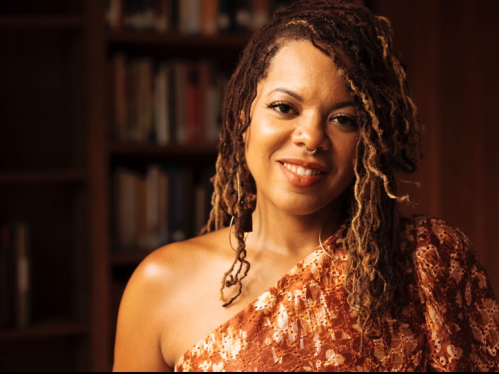 Retreat Faculty: Naomi Jackson
Naomi Jackson is the author of the novel The Star Side of Bird Hill, which was nominated for an NAACP Image Award and the Hurston/Wright Legacy Award and was longlisted for the National Book Critics Circle's John Leonard Prize, the Center for Fiction's First Novel Prize, and the International Dublin Literary Award. Jackson's writings have appeared in Harper's, The Washington Post, Virginia Quarterly Review, Poets & Writers, and The Caribbean Writer. She is the recipient of residencies and fellowships from Bread Loaf, MacDowell Colony, Djerassi, Hedgebrook, the University of Pennsylvania's Kelly Writers House, Camargo Foundation, New York Foundation for the Arts, and Bronx Council on the Arts. She is assistant professor of English at Rutgers–Newark.
Photo Credit: Lola Flash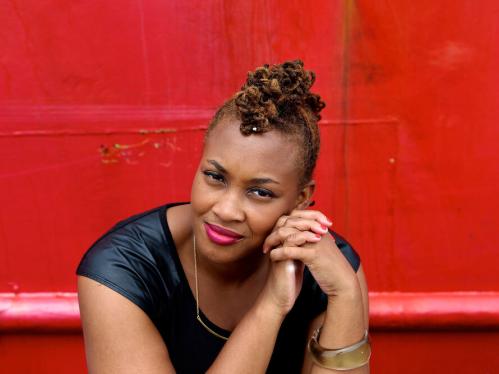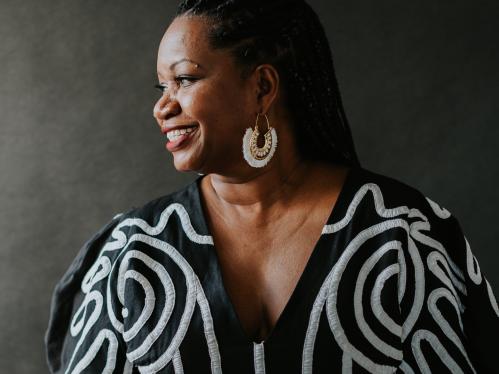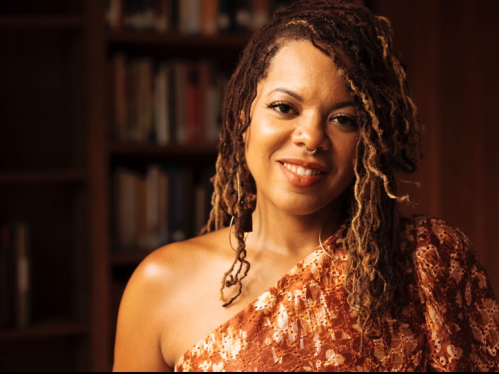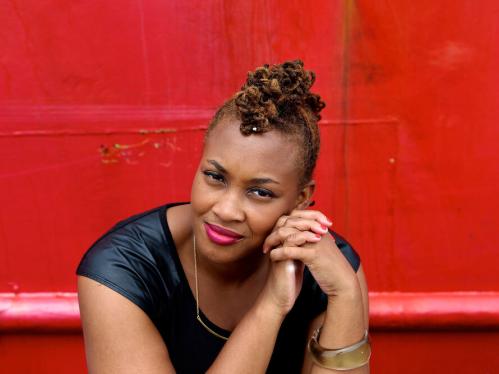 The Institute for the Study of Global Racial Justice seeks to create spaces for scholars and creative writers
The Institute for the Study of Global Racial Justice seeks to create spaces for scholars and creative writers to be in conversation as both an aspect of their work and for the mutual exchange of knowledge within and throughout the university and its surrounding communities.
Frequently Asked Questions
Q: How does this retreat differ from a traditional writing workshop?

A: We borrow the model of the anti-racist workshop that strengthens writers of color through *"innovative reading, writing, workshop, critique, and assessment strategies."

The workshop asks writers to interrogate the positions from which they are speaking (both as writers and as critics in response to peers' writings), and not to presume objectivity. In contrast to traditional writing workshops whose critiques respond to only what is "on the page," the Poets and Scholars Summer Writing Retreat takes into account multiple ways of knowing and acknowledges the social and cultural context that shapes the act of creating and sharing literature. This retreat also explores ways of making legible the contexts of which the writer may have been unaware in the process of creation while centering marginalized identities and acknowledging "craft" is itself a cultural construct. We envision this workshop as an open learning community.

*quoted from Felicia Rose Chavez's book, The Anti-Racist Writing Workshop: How to Decolonize the Creative Classroom (Haymarket Books, 2021).

Q. Can only poets apply or attend?

A: No. Program participants are drawn from all disciplinary backgrounds throughout the humanities and beyond, including but not limited to writers of poetry, fiction, and nonfiction, and literary scholars.

Q: This program is named Poets and Scholars Summer Writing Retreat. How do scholars fit in?

A: This program seeks to resist the boundaries between creative and critical practice. The retreat will encourage mutual exchange and transdisciplinarity among poets and scholars. The name of the program acknowledges the truth that everyone who is engaged in crafting language is concerned with the language of craft. "Theory" as bell hooks tell us, "is liberatory practice."

Q: What is the format of the writing retreat?

A: The Poets and Scholars Summer Writing Retreat will occur in person for 10 days from July 11 to July 21, 2022 at Rutgers University-Camden. The workshops will be augmented by lectures that offer innovative and interdisciplinary frameworks to inspire new conversations around writing and social justice. Each lecture will be followed by a moderated talk-back with featured respondents and Q&A.

Q: I missed the application deadline. May I still participate as an auditor?

A: Yes. In addition to presenters and our participant cohort, groups of writers, individual writers, artists, thinkers, and makers are invited to join us as registered auditors. Auditors may attend all workshops and lectures and may offer questions and comments, movie theater-style, through the moderated chat function.

Q: Do I have to pay to register or join the events?

A: No. All of the programs are free.

Q: How do I register for the events as an auditor?

To register as an auditor, you are required to submit an application click here.

Q: Where can I find a link to retreat webinars, content, presentations, meetings, and events?

A: In advance of the retreat, registered contributing participants and auditors will be given the URL for a master webpage that will contain all pertinent webinar information and links. Participants and auditors are asked not to share the URL.

Q: Who is sponsoring this program? Where can I find out more information about the Institute for the Study of Global Racial Justice?

A: The Poets and Scholars Summer Writing Retreat is a collaborative effort of the creative writing programs throughout the Rutgers University community, including Rutgers–Camden, Rutgers–Newark, and Rutgers–New Brunswick. The program is underwritten by a grant from the Andrew W. Mellon Foundation. For more information about the Institute for the Study of Global Racial Justice, visit our website at https://globalracialjustice.rutgers.edu/.