White Space, Black Hood: A Book Talk with Professor Sheryll Cashin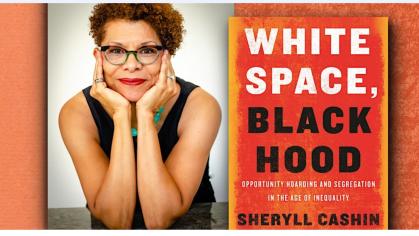 The Institute for the Study of Global Racial Justice at Rutgers University-Newark hosted our first in-person signature event featuring Sheryll Cashin, Georgetown Professor of Law, Civil Rights and Social Justice and acclaimed author.
Professor Cashin discussed her most recent book "White Space, Black Hood: Opportunity Hoarding and Segregation in the Age of Inequality," with David Troutt, Rutgers Law School Professor and Rutgers CLiME (Center for Law, Inequality and Metropolitan Equity) Director serving as the moderator. The event delivered an intimate and thought-provoking discussion of the critical issues related to housing, policing, schools, and transportation, showcasing how government created "ghettos" and affluent white space and entrenched a system of American residential caste that is the linchpin of US inequality.
Access the on-demand livestream recording of the conversation here.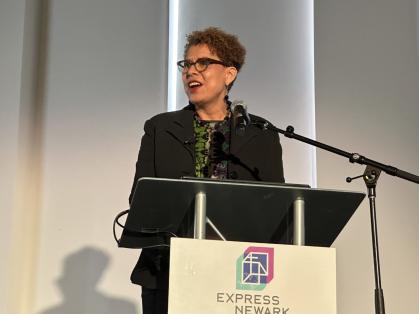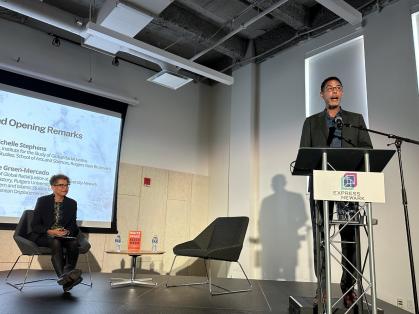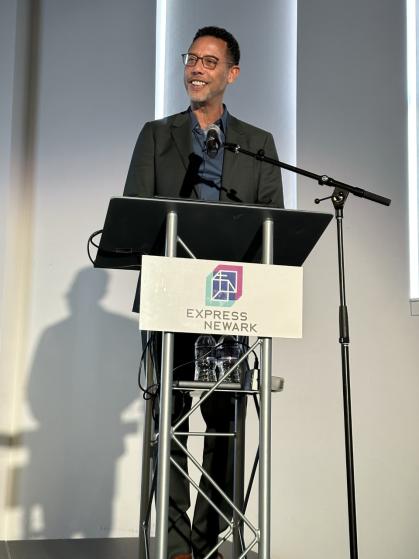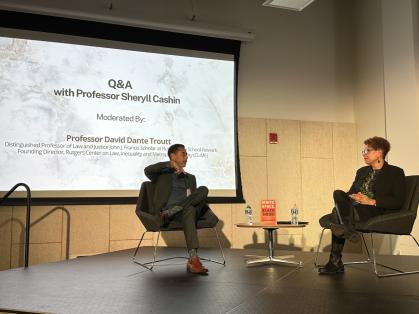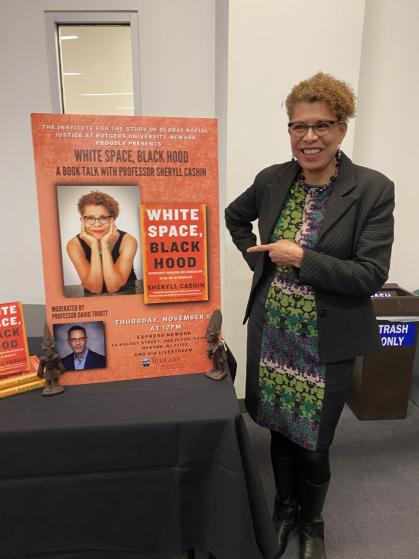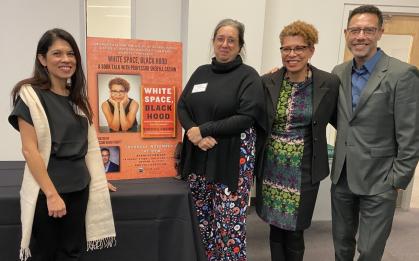 Sheryll Cashin is the Carmack Waterhouse Professor of Law, Civil Rights, and Social Justice at Georgetown and an acclaimed author of five books. She writes mainly about the U.S. struggle with racism and inequality. Professor Cashin's books have been nominated for the C. Wright Mills Award, NAACP Image Award for Nonfiction, Hurston/Wright Legacy Award for Nonfiction, and an Editors' Choice in the New York Times Book Review. A contributing editor for Politico Magazine, she has also written commentaries for the New York Times, Los Angeles Times, Washington Post, Salon, The Root, and other media. For her writing and advocacy, she was recently named by the Washingtonian Magazine as one DC's Most Influential People. Cashin is also former law clerk to Supreme Court Justice Thurgood Marshall, a self-taught historian and memoirist, a daughter of civil rights agitators in Alabama, a sought-after speaker and a regular commentator on national radio, TV and podcasts.
David Dante Troutt is a Distinguished Professor of Law and Justice John J. Francis Scholar at Rutgers Law School-Newark where he also directs the Center on Law, Inequality and Metropolitan Equity (CLiME). He emphasizes using law and interdisciplinary study in order to understand structural inequality and systemic racism and to formulate legal and policy reform strategies. Troutt teaches tort law, intellectual property, civil rights and a multidisciplinary approach to racial and economic inequality (land use, civil rights, state and local government, housing and poverty law). Troutt is the author of four books: The Price of Paradise: The Costs of Inequality and a Vision for a More Equitable America (NYU Press), The Monkey Suit: Short Fiction on African Americans and Justice (The New Press), After the Fall: Black Intellectuals Explore the Meaning of Hurricane Katrina (The New Press), and a novel, The Importance of Being Dangerous (Amistad/HarperCollins). In addition to many scholarly articles, he writes frequently on issues of law, race and inequality for a variety of national publications. A Harlemite relocated to New Jersey, Troutt is the proud father of two tremendous daughters.
With thanks to Rutgers University Libraries and the Rutgers iTV Studio for their support of this event