Viral/Vital Conditions: A World AIDS Day Celebration in Times of COVID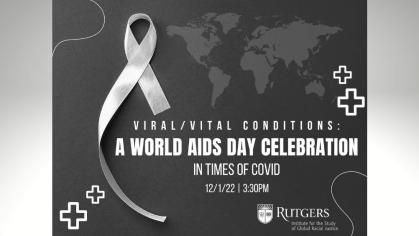 Our opening hybrid event of the Viral/Vital Series out of ISGRJ-New Brunswick celebrated World AIDS Day, as we are living the AIDS epidemic in a world now also shaped by COVID-19 and the recent spread of Monkeypox. Our panel consisting of students, artists and activist veterans of the AIDS, COVID-19 and Monkeypox crises considered the long-historical dimensions and practicality of living in a world increasingly shaped by multiple meanings of virality.
Watch the livestream of the event here.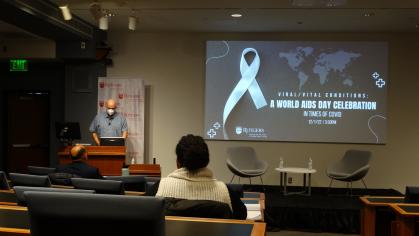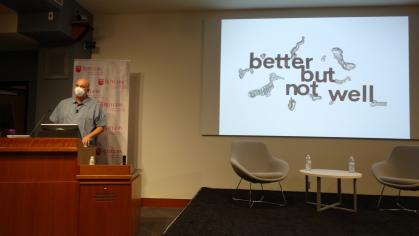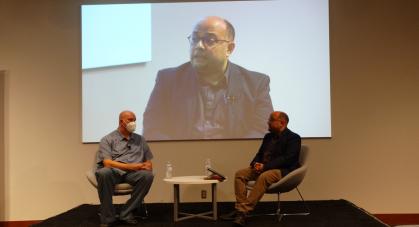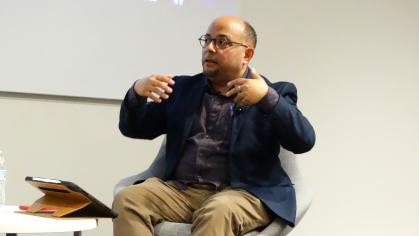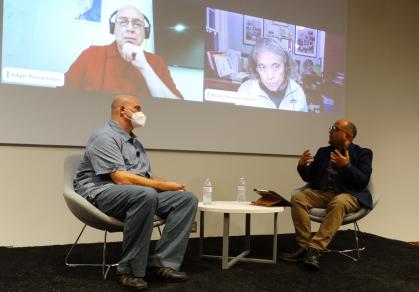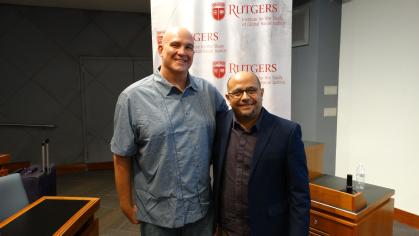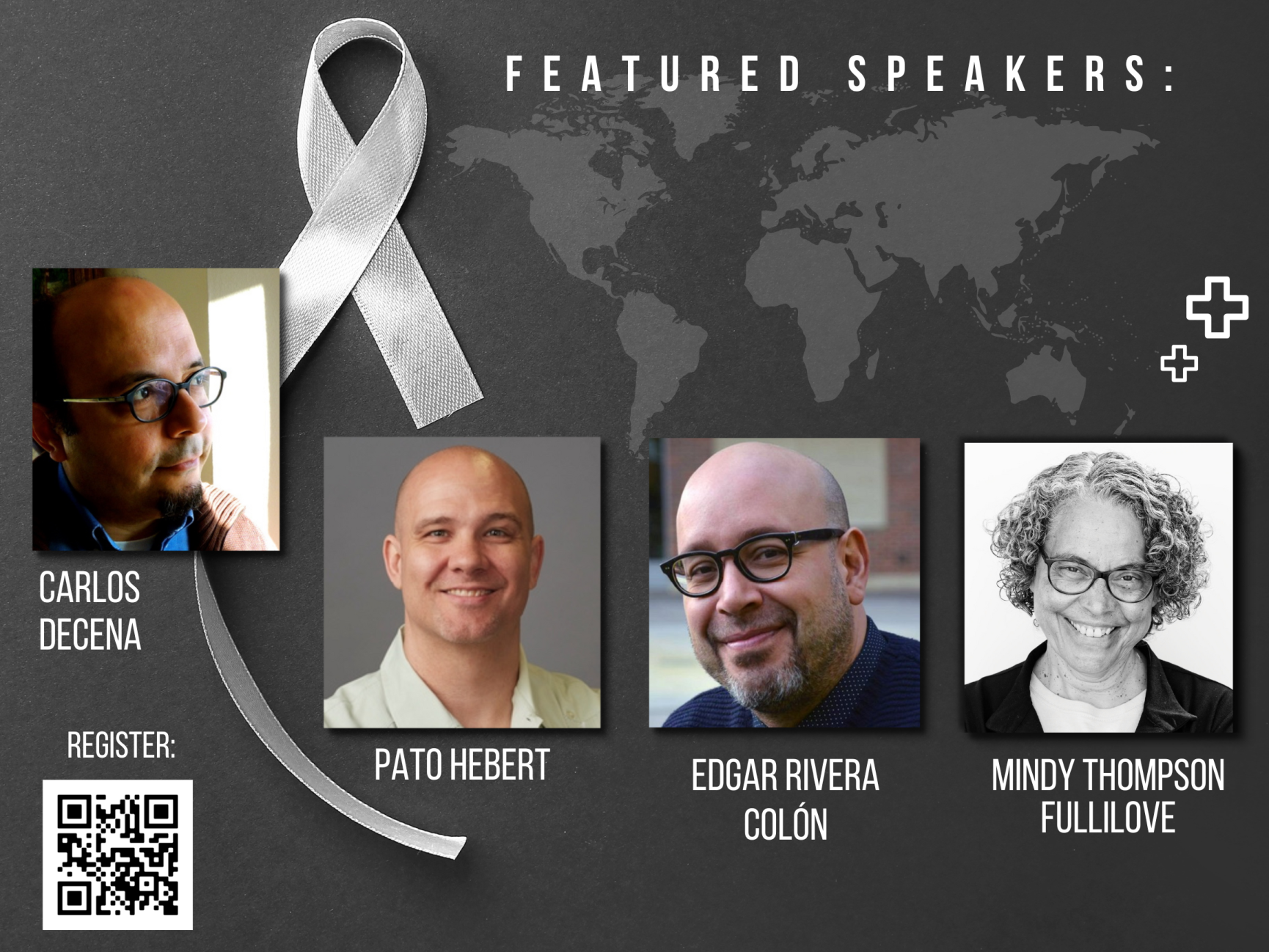 About the Featured Speakers:
Moderator: Carlos Decena, PhD, is the Cross-Campus Director of Undergraduate Intellectual Life and Associate Director of the Institute for the Study of Global Racial Justice at Rutgers University–New Brunswick. He is also Professor of Latino and Caribbean Studies and Women's, Gender, and Sexuality Studies at Rutgers University–New Brunswick. Decena is an interdisciplinary scholar, whose work straddles the humanities and social sciences and whose intellectual projects engage and blur the boundaries among critical ethnic, queer and feminist studies and social justice. His first book, Tacit Subjects: Belonging and Same-Sex Desire among Dominican Immigrant Men, was published by Duke University Press in 2011. His book, Circuits of the Sacred: A Faggotology in the Black Latinx Caribbean, will be published in 2023 by Duke University Press.
Edgar Rivera Colon, PhD, a medical anthropologist, teaches courses on health justice and the history of racism in medicine at the University of Southern California's Keck School of Medicine's Narrative Medicine program. Dr. Rivera Colón was faculty at Columbia University's Narrative Medicine program where he trained students in qualitative research methods. With his Columbia colleagues, he co-authored the award-winning textbook, The Principles and Practice of Narrative Medicine (Oxford University Press). Recently, Patrick Hebert and he published "Slow Burn, Humid Pitch: Cultivating Care While Livin' La COVIDa Loca" in NACLA Report on the Americas. His forthcoming book project is Love Comes in Knots: Meditations in the American Labyrinth. He hosts a podcast about politics and spirituality called Karl Marx Ate My Field Notes.
Pato Hebert is an artist, teacher and organizer. His He has worked in HIV prevention initiatives with queer communities of color since 1994. He continues these grassroots efforts at local and transnational levels, working with social movements and community organizations to develop innovative approaches to HIV mobilization, programs, advocacy and justice. He curated exhibitions and led creative initiatives at the International AIDS Conferences in Vienna (2010), Melbourne (2014), Durban (2016) and Amsterdam (2018). He is a COVID-19 long hauler, living with the impacts of the coronavirus and publicly addressing the pandemic since March of 2020. His Lingering solo exhibition about long hauling debuted at Pitzer College in 2022. He serves as Chair and an Associate Professor of Art in the Department of Art & Public Policy at NYU's Tisch School of the Arts.
Mindy Fullilove, MD, is a social psychiatrist and professor of urban policy and health at The New School. She completed her undergraduate work at Bryn Mawr College, went to medical school at Columbia University College of Physicians and Surgeons, and completed psychiatric residency at New York Hospital-Westchester Division and Montefiore Hospital. Since 1986, she has conducted research on AIDS and other epidemics of poor communities. with a special interest in the relationship between the collapse of communities and decline in health. She has published over 100 scientific papers and eight books. Among her books are the highly regarded Urban Restoration Trilogy, Root Shock: How Tearing Up City Neighborhoods Hurts America and What We Can Do About It, Urban Alchemy: Restoring Joy in America's Sorted-Out Cities and Main Street: How a City's Heart Connects Us All. She has received many awards for her work, including two honorary doctorates. She is a life fellow of the American Psychiatric Association and an honorary member of the American Institute of Architects.