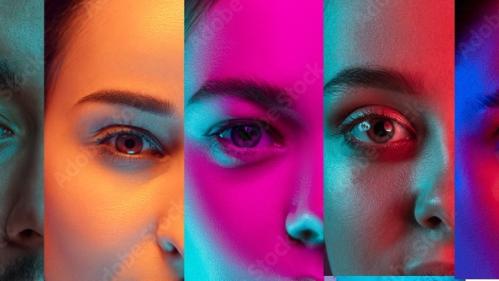 Fellows in Racial Justice Learning Community (RAJU)
Office of Undergraduate Intellectual Life (OUIL) at The Institute for the Study of Global Racial Justice
The Fellows in Racial Justice (RAJU) at the ISGRJ at Rutgers University is a new, cross-campus, intellectual learning community which aims to identify, accompany and mentor generations of life-long intellectual activists in racial justice.  
The Fellows in Racial Justice (RAJU) at the ISGRJ at Rutgers University is a new, cross-campus, intellectual learning community which aims to identify, accompany and mentor generations of life-long intellectual activists in racial justice.  
This project will center and maximize the intellectual capital and cultural resources of students, many of whom have been systematically disenfranchised and excluded from knowledge production and centers of power.  
The RAJU fellows will learn and pursue projects to renew, enrich, and maximize on-going racial justice efforts on campus to impact social change locally and globally.
The 2023 Racial Justice Summit
The Fellows in Racial Justice Learning Community (RAJU) and the ISGRJ Office of Undergraduate Intellectual Life will host the inaugural Racial Justice Summit on Friday, September 22, 2023 at Express Newark.
The Racial Justice Summit is the first student-led event to explore the future of racial justice on all three Rutgers campuses, encourage personal and intellectual growth, and engage in nuanced conversations about community, activism, and responsibility. This historic summit has three panels that embrace the theme of Fighting for the Now, Hopeful for the Future!: Education Not Incarceration, a Q&A with keynote speaker Dr. Roxane Gay, and Community Changemakers: Celebrating the Inaugural Racial Justice Fellows.
A free shuttle service will be provided for students from Camden and New Brunswick to Express Newark. Please register here if you'd like to board the buses on the Camden and New Brunswick campuses on the morning of the summit. 
View the summit agenda here.
RAJU Fellows
The RAJU Fellows Learning Community will mirror the ISGRJ Postdoctoral and Faculty Fellow Program structures in the undergraduate space.
We seek to renew, enrich, and maximize on-going racial justice efforts on campus, and honor our historical legacies and democratic promise by impacting social change locally and globally.
We will equip students with the critical analysis, knowledge, and skills necessary to be lifelong, trans-national activists focused on racial justice.
RAJU Fellowship Core Values: 
Experiential/Embodied Knowledge
Community Orientation and Ethos of Care
Passion in Social Justice and Activism 
Cultural Responsiveness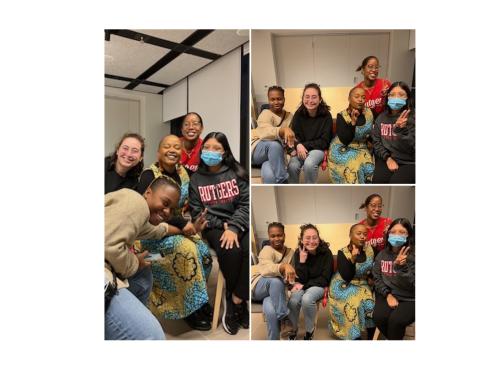 RAJU Student Advisory Board
Cassandra Vega - OUIL Undergraduate Assistant
Cassandra Vega is a Political Science major and Latino & Caribbean Studies minor at Rutgers University-New Brunswick. Vega is also in her final year of the Institute for Women's Leadership (IWL) Certificate Program, completing her capstone project "Ambition: Trailblazers on Campus," which highlights women and nonbinary students of color on campus in leadership positions dedicated to community and/or social change. She is part of the 2023 Lloyd C. Gardner cohort, a program focused on policy, social issues, and the role we play in the evolving political landscape. Next semester Vega looks forward to completing her research paper titled Puerto Rico: Statehood or Independence? in 2022, she was accepted into the Eagleton Undergraduate Associates Program, a year and a half long certificate program tackling real-world application of politics and the intricacies of American government.
With ambitions toward law school, Vega has taken advantage of a variety of public policy and law opportunities remotely. Notably, Vega and fellow Douglass students have taken the initiative to start a new community for women interested in law—The Women in Pre-Law Society. Upon graduation, she seeks to help amplify marginalized voices through policy.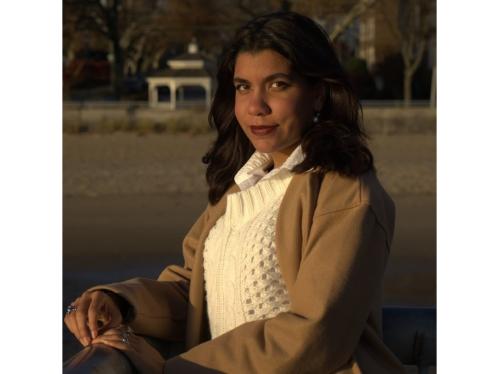 Camila Maria Belliard - OUIL Graduate Assistant
Camila María Belliard is a feminist, antiracist and decolonial researcher with a background in social anthropology. Her professional experience has centered on marginalized women and black communities in South America and the Caribbean from the perspective of transnational gender and sexuality studies grounded in the social sciences and the humanities.
She was awarded an International Fulbright Scholar Fellowship and is a Ph.D. candidate in Women, Gender and Sexuality Studies at Rutgers-New Brunswick. Camila started her Gender Studies research at the University of Chile, working on various research projects focusing on rural women's genealogies and heritage and health. In 2013 she joined a research project around anti-black racism against migrants in Chile, where she researched the intersections of gender, sexuality, and race in the experience of black Caribbean migrants. Her work substantively contributed to the study of processes of racialization between Chileans and the Afro-Caribbean immigrant communities.
In the Dominican Republic, her work has included research and intervention in the areas of gender, education, and development, health in marginalized black and migrant communities, and Dominican-Haitian heritage,  sexual reproductive rights, amongst others. Her dissertation follows the life histories of Trans and Black women and their experiences of gendered and racial violence in the southeastern cane sugar and tourist provinces of San Pedro de Macoris and La Romana.
In addition to her dissertation work, she has continued to collaborate with academic and nonprofit institutions in the DR such as OBMICA, CEG-INTEC, INSALUD and UNICEF.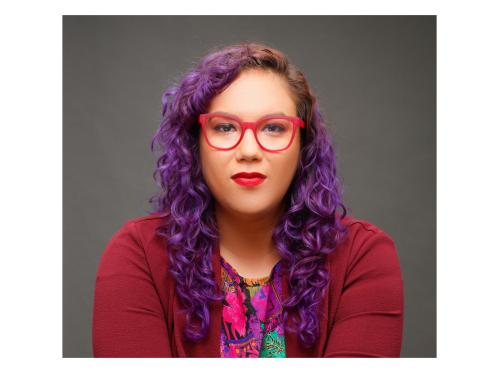 Mamadee Keita
Mamadee is a junior in the School of Arts and Sciences at Rutgers-Newark, majoring in Psychology with a minor in Women's and Gender Studies and a concentration in Social Justice within the Humanities pathway.
He is currently a research assistant in the Boxer Lab at Rutgers University Newark, which studies community violence and coping styles. He is also a teaching assistant in the Department of Psychology. He teaches his own weekly recitation class, and separately also teaches code and computer science courses at Boys and Girls Clubs across Newark in partnership with 4-H and Apple.
Mamadee plans to earn his doctoral degree in Clinical Psychology and has focused his research on police violence against the Black, Brown, and queer communities. He is studying pathways to begin decolonizing psychology and incorporate frameworks such as intersectionality and critical race theory into the field.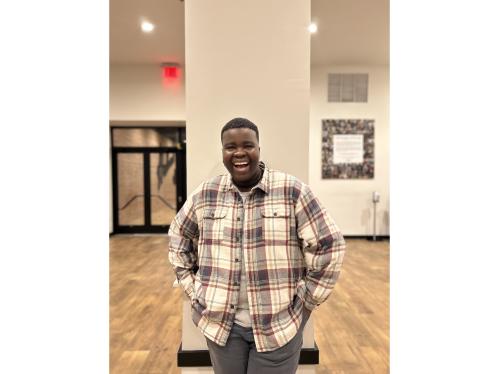 Pariti Sutaria
Pariti is a fourth-year student, pursuing her degree in Management with a minor in Statistics and Leadership at Rutgers-Camden. She is also enrolled as a dual-degree MBA program candidate at the Rutgers School of Business. Pariti is the President of TEDx Rutgers-Camden which brings annual TEDx Talk Conferences to Camden in order to share 'ideas worth spreading' within the local community and beyond.
On campus, she is the GAO Chairperson in the Student Governing Association and works as a Communications Assistant at the Walter Rand Institute for Public Affairs. As an immigrant and first-generation student, Pariti is passionate about advocacy and activism, especially for gender equity, anticolonialism, and racial justice. In her free time, Pariti is a mehndi/henna artist who loves designing and doing traditional hand art.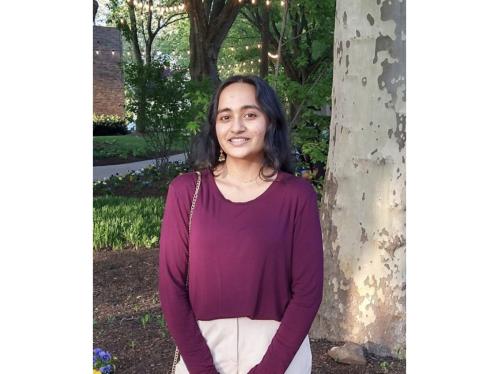 Rebecca Jolius
Rebecca Jolius is a sophomore at Rutgers-New Brunswick, pursuing a degree in Political Science and History with a minor in Spanish. She is a member of the Honors College, serving as a live-in residence mentor to freshmen. As a mentor, Rebecca helps to ease the transition of new students to university life, assisting with academic, social, and emotional issues. She also plans 3-4 events a semester for the entire Honors College community, focusing on personal wellness and socially responsible leadership.
Rebecca prioritizes her commitment to serving the Black community and Rutgers at large through multiple avenues. She works at the Paul Robeson Cultural Center, a center dedicated to serving the community of the African diaspora. By planning and executing a multitude of events aimed at the Black community, whether they are based on Black wellness and joy, or serious topics such as politics and mental health, she works to create a safe space for her community.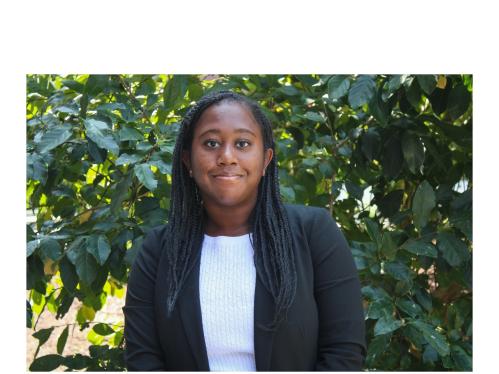 Samuel D. Quiles
Samuel (Sammy) Quiles is a Criminal Justice major at Rutgers-Newark where he is currently just seven credits shy of graduating. His passion for global and racial justice originates from the fact that he has a multitude of identities that have long been marginalized by the dominant group. He is Puerto Rican, comes from an urban dilapidated community, and is a convicted felon. His existential experiences have allowed him to empathize with the downtrodden and have brought about his fervent commitment to activism in seeking true acceptance, inclusion, justice, equality, peace, progress, and prosperity for all. 
His proudest work in activism and social justice thus far has been through the New Jersey Scholarship and Transformative Education in Prisons (NJ STEP) program. The program operates inside five New Jersey prisons and offers 2-year and 4-year college or graduate programs to incarcerated individuals and then continues to provide support upon their release. He is a product of this transformative education program: he entered the carceral space at the age of 17 as a high school dropout and a living example of the school-to-prison pipeline. Prior to the inception of NJ STEP, he was warehoused in a maximum-security prison where a GED was the extent of his academic ambitions. He is a living example of the possibilities available to the marginalized when equipped with adequate educational resources, and when surrounded by a community of support. He seeks to replicate these opportunities for all and, more importantly, make it the norm rather than the exception.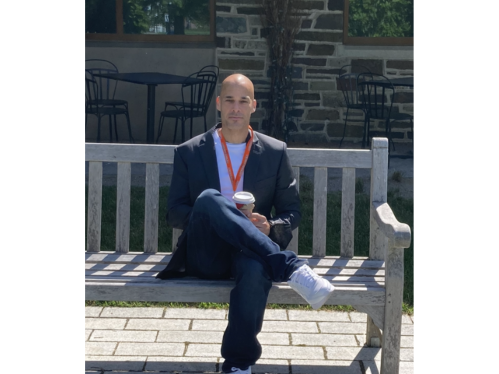 Titilayo Afolabi
Born and raised in Newark, Titilayo Afolabi is a senior at Rutgers-Newark with a major in Political Science, a minor in Women's and Gender studies, and a concentration in social justice through the Honors Living-Learning Community. She is currently a student journalist and Copy Editor for her school's paper, The Observer, writing primarily on political issues. She is a member of the Bold Women's Leadership Network, a pioneering program cultivating courageous leadership in young women during their collegiate education, college years, and beyond. She is also a Policy Intern for Council President and Councilwoman LaMonica McIver of the Central Ward of Newark, working to meet the constituents' needs. 
Beyond the classroom and the community, she is working on research projects and writings related to Black feminism and acknowledging the labor of Black women's intellect in academia. She plans to get her Ph.D. in Women's, Gender and Sexuality Studies, or Black Studies upon graduation.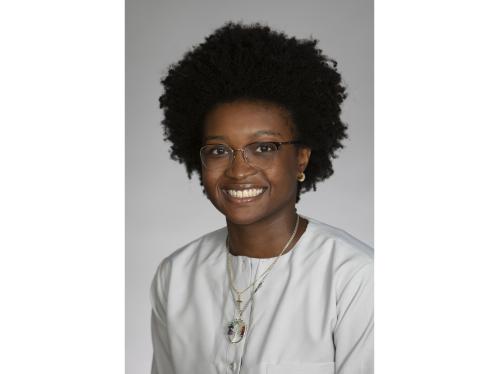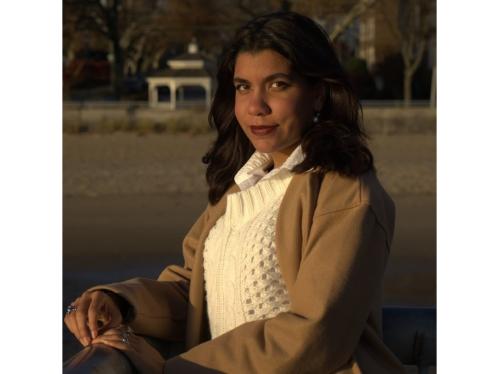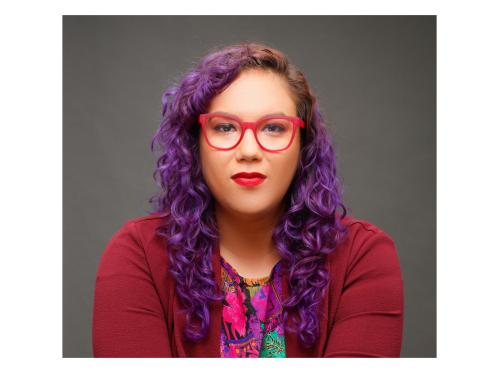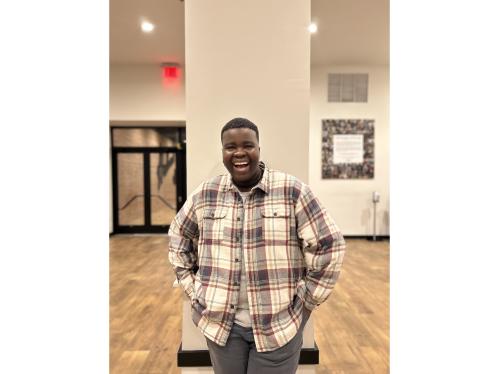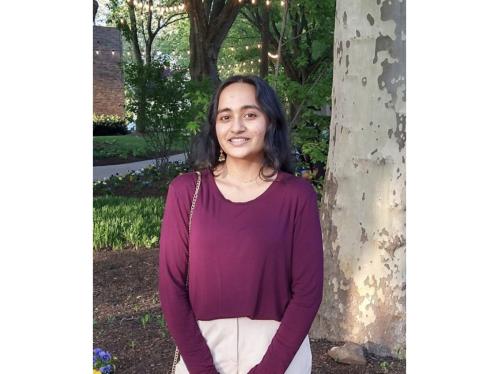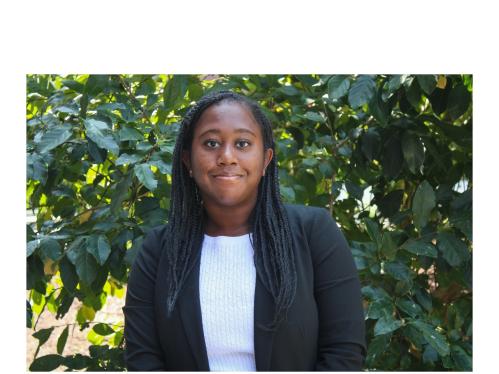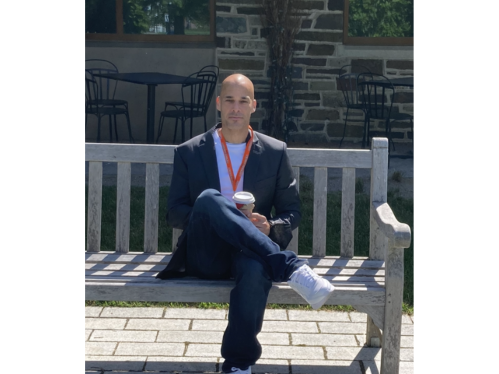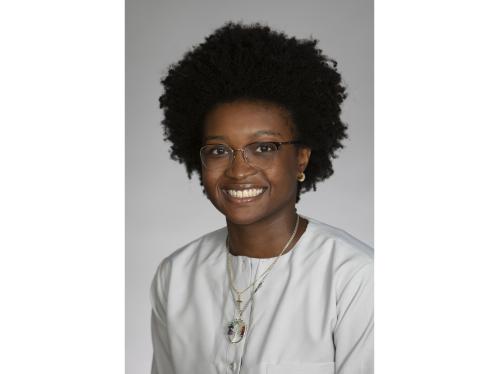 Racial Justice (RAJU) Fellows, Inaugural Cohort, 2022-2023