Research Groups and Projects
Projects and initiatives housed administratively at or affiliated with ISGRJ contribute to the institute's overall direction and vision regarding the need for a humanistic, interdisciplinary, systems approach to examining racialization and racism, across such areas of inquiry as the literary, visual, and performative arts, K–12 education, public health, criminal justice, social justice, public policy, research and professional mentorship and pedagogy. 
Black Bodies, Black Health: Imagining a Just Racial Future
A Directors' Signature Research Project: Founding and Executive Director Michelle Stephens, School of Arts and Sciences, Rutgers University–New Brunswick and Senior Fellow Anna Branch, (Central), Senior Vice President of Equity and Professor of Sociology, School of Arts and Sciences, Rutgers–New Brunswick. 
The COVID-19 pandemic brought to the fore the deadly consequences of racial disparities in health. More than spotlighting racial health inequity, however, the pandemic exposed anew the depths of staggering racial inequality nationwide. In every sector from education to the labor market, housing to healthcare, the provision to meet basic human needs and take steps to ensure wellness were racially unequal. These are national problems but as one of the most diverse states in the country, New Jersey holds several unwelcome distinctions for long-standing inequities in critical systems that have profound implications for vulnerability to poor health outcomes. 
What would we learn from bringing humanists, social scientists, and biomedical researchers to the table to explore, unpack, and disrupt structural racism in service of creating equitable health outcomes? What would a just racial future require to remediate the imprints of the past in the structures of our present? This one-year research project, supported by a $725,000 grant from the Robert Wood Johnson Foundation, brings together cross-disciplinary groups of experts to explore and unpack structural racism in service of creating equitable health outcomes, centering humanistic and social scientific approaches.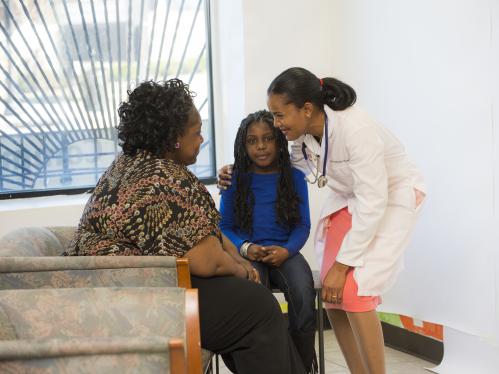 More Research Groups and Projects
We aim to examine how language serves and is shaped by social constructions of race. To this end, we are engaging scholars at Rutgers and beyond to present the results of their research activity in this sphere in the hopes of initiating conversations, more scholarship and curricula on these themes. Additionally, we are organizing a K-12 Teacher Workshop in line with the NJ Department of Education's initiative to integrate Diversity, Equity, and Inclusion into systems and guidance around content areas (in particular, world languages). Our workshop focuses on sharing the power of centering teachers' knowledge of their students, classroom, school, and community contexts and focusing on asset-based pedagogies and teacher inquiry as tools for learning and teaching in K-12 world language and mainstream classrooms.

Led by Charles Haberl, School of Arts and Sciences, Rutgers–New Brunswick

This cross-campus working group will address discourses of blackness and anti-blackness within the study of Islam and Muslims across various scholarly disciplines, such as (but not limited to) anthropology, American studies, Black studies, ethnic studies, history, political science, religious studies, Islamic studies, and women's and gender studies.

Led by Sylvia Chan-Malik, School of Arts and Sciences, Rutgers–New Brunswick

There is a long literature on the structural gendered racism which has resulted in the overrepresentation of Black women and children in the child welfare system. This research group uses intersectionality as a guiding framework to examine how race, gender, and class oppression influenced the passing of federal child welfare legislation that precipitated the overrepresentation of Black women, children, and families within the child welfare system. (Roberts, 2002; Roberts, 2012, Roberts, 2014). Their study takes this literature one step further by identifying the mechanisms of how coded language played a role in the passing of federal child welfare policies

Led by Abigail Williams-Butler, Early Career Faculty Fellow, School of Social Work, Rutgers–New Brunswick

Racial inequities are rooted in structural racism that give rise to and perpetuate individual-level implicit and explicit racial biases. One way to advance racial justice is to educate white individuals about the racial inequities created and perpetuated by their high-status group. However, such an approach can backfire—white individuals who learn about the transgressions of their high-status group may wish to inhibit the experience of collective guilt, which is a source of motivation for addressing racial inequities. Two experiments (to be completed by June 2022) will investigate if white individuals express implicit and explicit biases
to down-regulate collective guilt and protect their group's image, privilege, and power. Findings from this project will have implications for how to improve racial justice education and, in turn, reduce implicit and explicit biases.

Led by Luis Rivera, Senior Faculty Fellow, School of Arts and Sciences–Newark, Rutgers–Newark