Interdisciplinary Seminars in Social Justice
The 2021–2023 Interdisciplinary Seminars in Social Justice focus on the struggle for global, racial, and social justice through such topics as theories of race, slavery, and freedom across time and space and the impact of immigration on American cities.
"Race, In Theory" Fellows Humanities Seminar
A Directors' Signature Research Project: Founding and Executive Director Michelle Stephens, School of Arts and Sciences, Rutgers University–New Brunswick.
The ISGRJ fellows seminar brings interdisciplinary scholars together in meetings with distinctive points of focus. Fellows are encouraged to share research on race and racism from their particular fields, and to participate in a writing worktable experience designed to encourage freedom of thought and expression in a safe and stimulating setting of mutual accountability. In the "Understanding Race" series, fellows participate with peers and an accomplished senior scholar from the Rutgers community in a monthly discussion of a central, theoretical reading on race from a distinctly humanities perspective.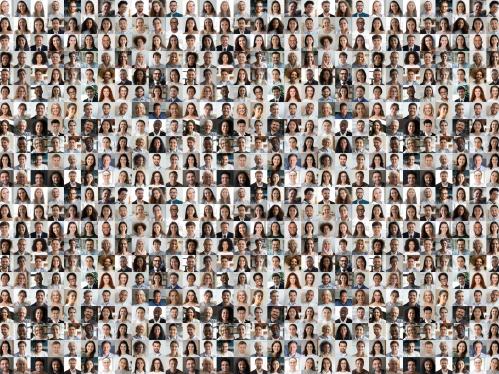 This interdisciplinary Working Group brings together faculty across departments whose work engages with the problem of slavery, freedom, and the post-emancipation world transhistorically and cross-culturally, from ancient Rome, Asia, the United States, Latin America and the Caribbean, Africa, and the Indian Ocean. This working group encourages and acknowledges the value of scholarship that approaches bondage and freedom within particular disciplinary conventions, amid regional or imperial or national contexts, and in specific eras. However, we also hope that this interdisciplinary space will allow participants to cross-pollinate ideas and provide comparative frameworks that will help strengthen the legibility of our work across fields, historical periods, and disciplines.

Led by Yesenia Barragan, ISGRJ Early Career Faculty Fellow, School of Arts and Science, Rutgers–New Brunswick;  Nathan Jeremie-Brink, New Brunswick Theological Seminary, and Adam McNeil, School of Arts and Sciences, Rutgers–New Brunswick

The Mellon Foundation has awarded a grant of $225,000 dollars to Rutgers–Newark to support a Sawyer Seminar on the Comparative Study of Cultures entitled "Natives and Nativists, Migrants and Immigrants in an American City." This seminar series will examine the past, present, and future of Newark in order to examine race, inequality, and immigration in the constantly changing immigrant cultures of America's cities.

Led by Belinda Edmondson, Kornel Chang, and Sean Mitchell, School of Arts and Sciences–Newark, Rutgers–Newark

Register for the upcoming events in the Sawyer Seminar