ISGRJ Early Career Faculty Fellows (Cohort II, 2022–2023)
Chancellors, deans, and the ISGRJ executive director, in consultation with department chairs, nominate promising scholars working in the areas of social justice and racial inequality for a one-year fellowship at the institute. Fellows receive partial support toward a course release, $2,500 in research funds, and access to institute-funded events throughout Rutgers and benefit from mentoring and professional development. 
VIEW OUR INAUGURAL COHORT OF EARLY CAREER FACULTY FELLOWS 
VIEW OUR INAUGURAL COHORT OF EARLY CAREER FACULTY FELLOWS 
Andrew Abeyta is a social psychologist whose research focuses on the need for social belonging, as well as psychological factors, like nostalgia, that promote social belonging, especially as these needs influence the persistence and academic success of underrepresented college students.
He earned his Ph.D. from North Dakota State University.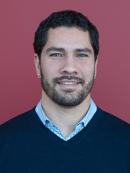 Joseph Casillas is a linguist with research interests in phonetics, laboratory phonology, and second language acquisition. The principle aim of his research is to better understand the relationship between language use and sound representation in the mind, as well as the structure of sound systems in human languages. He earned his Ph.D. in Spanish linguistics from the University of Arizona.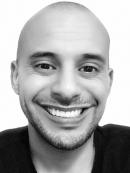 Frank Garcia's research centers on Latina/o/x and American literature, film, and culture; gang and prison literature and film; and critical race and queer studies. He received his Ph.D. in English at the University of Illinois, Urbana-Champaign. He presented his work on "Revising the Language of #OwnVoices: Racial/ Ethnic Authenticity, Controlling Images, and Gang Life in American Literature" at the Conversation & Connections lunch series at the Institute.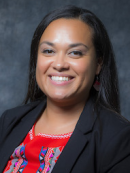 Nichole Garcia is a Critical Race and Feminist scholar that focuses on the differences and similarities between Latinx sub-ethnic groups, students, and families regarding their college readiness, retention, and completion. She received her Ph.D. in Social Science and Comparative Education at the University of California, Los Angeles.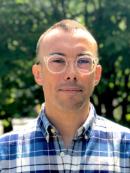 Peter Hepburn is a sociologist and demographer whose research examines how changes to three core social institutions—work, criminal justice, and housing—serve to produce and perpetuate inequality. He uses a variety of quantitative methods and data sources to develop measures and models demonstrating the variability of lived experience for disadvantaged populations and the transmission of inequality across generations. He received his Ph.D. from the University of California, Berkeley.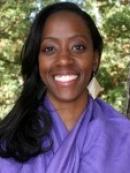 Lori Hoggard is a psychologist whose research focuses on racial discrimination as a chronic psychosocial stressor that heightens African Americans' risk for physical (e.g., cardiovascular disease) and mental (e.g., depression and anxiety) health concerns. She earned her Ph.D. in Personality & Social Contexts Psychology from the University of Michigan. She was awarded a Black Bodies, Black Health seed grant at the Institute for her project exploring "Police Exposure and Physiological Functioning Among Black Men."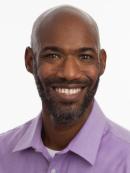 Lawrence Houston's research examines customer-employee, coworker-coworker, and leader-follower relationships as related to issues of diversity, equity and inclusion, organizational leadership, and professional image (and identity) management. He received his Ph.D. in Industrial and Organizational Psychology from Pennsylvania State University.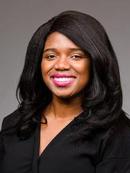 Terri-Ann Kelly is a nurse scientist with expertise in health disparities who seeks to develop theoretically grounded interventions, which are culturally competent, sustainable, and tailored to address relevant environmental and socio-cultural contexts in which individuals make decisions.
She received her Ph.D. in Nursing Science at the University of Pennsylvania School of Nursing.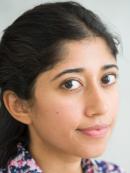 Akil Kumarasamy is the author of the story collection, Half Gods, (2018) and a debut novel, Meet Us by the Roaring Sea, forthcoming in August 2022. She earned her MFA in Creative Writing from the Helen Zell Writers' Program at the University of Michigan. She is a member of the steering committee for the Poets and Scholars Summer Writing Retreat at the Institute.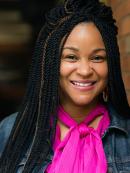 Tamara Nelson is a psychologist whose research explores how cultural and contextual factors impact mental health and help-seeking among racial and ethnic minoritized groups in general and Black/African American women specifically, using quantitative and qualitative methods. She earned her Ph.D. in clinical psychology from Clark University.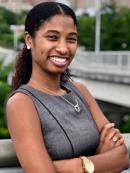 Kayla Preito-Hodge's research and teaching explores the intersections of race, policing, organizations, and the larger criminal justice system. She earned her Ph.D. in sociology from the University of Massachusetts-Amherst.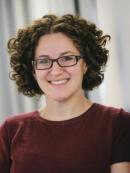 Michal Raucher's research lies at the intersection of the anthropology of women in Judaism, reproductive ethics, and religious authority. Her first book, Conceiving Agency: Reproductive Authority among Haredi Women, was published by Indiana University Press in 2020. She is currently writing her second book, an ethnography about Orthodox Jewish women rabbis. She earned a Ph.D. in Religious Studies with a certificate in Gender Studies from Northwestern University.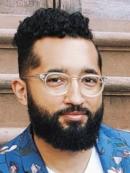 Christien Tompkins is a cultural anthropologist and critical ethnographer concerned with how technocratic interventions into inequality reproduce racialized governance in the United States. His current research shows how experimental education reforms in Post-Katrina New Orleans have created new terrains for the development of racializing forms of expertise, design thinking, labor, and entrepreneurialism. He earned his Ph.D. from the University of Chicago.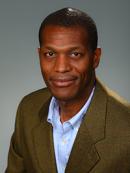 Jermaine Toney is an economist in the Edward J. Bloustein School of Planning and Public Policy whose research focuses on finance, family, and health, with emphasis on the distribution and stratification of various socio-economic indicators, such as wealth, income, and education and the transmission of socioeconomic status across generations. He earned his Ph.D. from The New School for Social Research.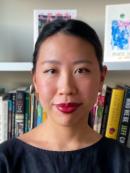 Diane Wong is a political scientist whose interests include Asian American politics, race and ethnicity, critical urban studies, gender and sexuality, cultural and media studies, and community rooted research. Her work draws from a unique combination of methods including ethnography, participatory mapping, archival research, augmented reality, and oral history interviews. She holds a Ph.D. in American Politics and M.A. in Comparative Race, Ethnicity, and Immigration from Cornell University.