So We Can Know: A Generative Writing Workshop with Vanessa Mártir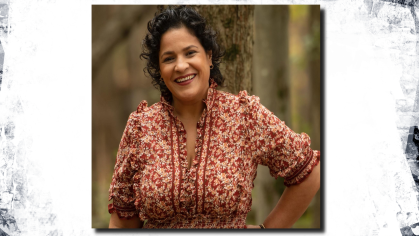 This generative writing workshop, inspired by the forthcoming anthology So We Can Know: Writers of Color on Pregnancy, Loss, Abortion, and Birth, and presented by the ISGRJ-Camden Occasions for Gathering Series, brings together women and birthing people to share their reproductive health stories in a supportive environment.
The workshop is in-person at Rutgers-Camden and will be led by award-winning author Vanessa Mártir.
*Event location will be provided upon registration
Vanessa Mártir writes memoir and fiction, is a wanna-be-poet & playwright, and the creator of the Writing Our Lives Workshop and the Writing the Mother Wound Movement. Her stories have been widely published, including in The NY Times, The Washington Post, The Guardian, Longreads, Poets & Writers, The Rumpus, Aster(ix), and the NYTimes Bestselling anthology Not That Bad, edited by Roxane Gay. Vanessa is a 2021 Letras Boricuas fellow, and has partnered with Tin House and The Rumpus to publish WOL alumni, and with Longreads and NYU's Latinx Project to publish Mother Wound essays. She has also served as guest editor of Aster(ix) and The James Franco Review. When she's not writing or teaching, you can find Vanessa hiking in the forest talking to trees and birds.