Visiting Scholars and Senior Consultants
Dr. Walter Greason, DeWitt Wallace Professor, Department of History, Macalester College
Dr. Walter Greason, Ph.D., DeWitt Wallace Professor in the Department of History at Macalester College, is the preeminent historian of Afrofuturism, the Black Speculative Arts, and digital economies in the world today. Named one of "Today's Black History Makers" by The Philadelphia Daily News, Dr. Greason has written more than one hundred academic articles and essays. His work has appeared on Huffington Post, National Public Radio, and The Atlantic among other popular, professional and scholarly journals. He is also the author, editor, and contributor to eighteen books, including Suburban Erasure, The Land Speaks, Cities Imagined, Illmatic Consequences, and The Black Reparations Project.
From 2007 ­­– 2012, Dr. Greason was an advisor to Building One America, the coalition that designed the American Recovery and Reinvestment Act (2009). He also served as the Founding President of the T. Thomas Fortune Foundation, an organization that saved the National Historic Landmark dedicated to the leading, militant journalist of the nineteenth century. Dr. Greason's digital humanities projects, "The Wakanda Syllabus" and "The Racial Violence Syllabus", produced global responses in the last six years. His work in historic preservation and virtual reality continues to inspire new research around the world. Dr. Greason currently writes about the racial wealth gap and the patterns of economic globalization.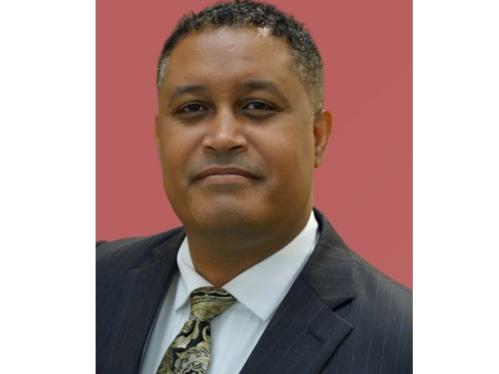 Saliou Dione, Fulbright Scholar
Dr. Saliou Dione, an associate professor of African and postcolonial studies in the Department of Anglophone Studies, Faculty of Arts and Social Sciences, at Cheikh Anta Diop University of Dakar in Senegal, came to Rutgers as part of a nine-month Fulbright Scholar grant. Dr. Dione holds a doctorate in African and postcolonial studies, a postgraduate diploma in American literature and civilization, and a bachelor's degree in British literature and civilization.
Dr. Dione's research interests include society, politics, culture, Pan-Africanism, postcolonialism, African oral and written literatures, comparative literature, gender, sex, sexuality(ies), migration, developmental issues, language, and globalization—among others. He has published articles covering these issues. In addition to being a researcher and a lecturer, Dr. Dione is a bilingual translator who has worked with many international and national organizations. He is a co-organizer, with Camden Codirector Greg Pardlo and ISGRJ Postdoctoral Fellow Baba Badji, of "The Dakar Translation Symposium: Africa and Her Diasporas."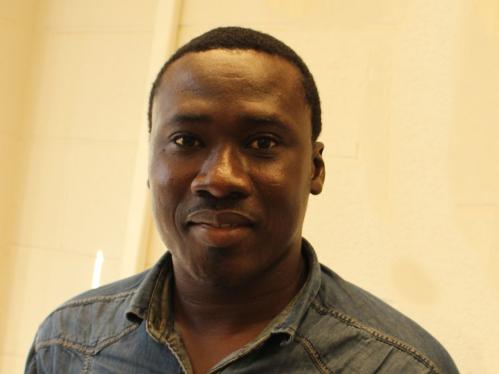 Airea D. Matthews, Co-Teacher, Educational Consultant
Airea D. Matthews' first collection of poems is the critically acclaimed Simulacra, which received the prestigious 2016 Yale Series of Younger Poets Award. Matthews received a 2020 Pew Fellowship and a 2016 Rona Jaffe Foundation Writers' Award, and was awarded the Louis Untermeyer Scholarship in Poetry from the 2016 Bread Loaf Writers' Conference. Matthews earned her M.F.A. from the Helen Zell Writers' Program at the University of Michigan. She is an assistant professor at Bryn Mawr College where she directs the Poetry Program. She is a co-teacher of the Poets and Scholars Summer Writing Retreat at the institute and a visiting assistant professor of creative writing in the Department of English at Rutgers–Camden.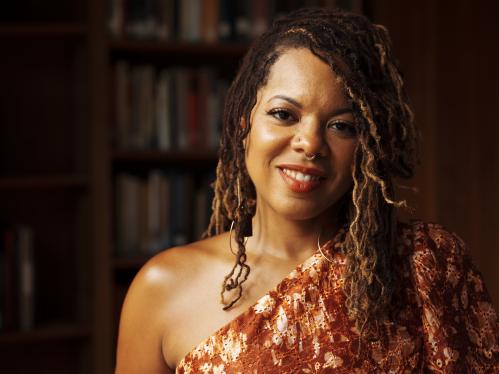 Elise Boddie, Principal Deputy Assistant Attorney General, Civil Rights Division, United States Department of Justice and Inaugural ISGRJ-Newark Director
Elise Boddie is a nationally recognized scholar on dismantling systemic racism whose work bridges diverse disciplines and practices of scholarship, teaching, community, and service and is widely cited and discussed in both academic and non-academic circles. Her scholarship explores the regulation and production of race in spatial contexts and dynamic systems that perpetuate racial inequality. She teaches constitutional law, state and local government law, and civil rights.  She is a frequent public speaker who has lectured to audiences around the country. 
In the summer of 2022, Professor Boddie was appointed Principal Deputy Assistant Attorney General, the number two position in the Civil Rights Division at the United States Department of Justice. Prior to joining the Michigan Law faculty (where she is on government leave), she was a law professor at Rutgers Law School in Newark. While at Rutgers, she founded and directed The Inclusion Project, which engaged with communities, students, faith leaders, educators, and researchers in a multisector initiative to build equitable education systems in New Jersey public schools. She is also the inaugural director of the Rutgers Institute for the Study of Global Racial Justice at its Newark branch. 
Professor Boddie was elected to the American Law Institute in 2017 and as an American Bar Foundation Fellow in 2019. In 2021, President Biden appointed her to the Presidential Commission on the Supreme Court of the United States. At the invitation of the American Law Institute, she participated during the spring of 2022 in a small bipartisan group that was convened to propose reforms to the federal Electoral Count Act.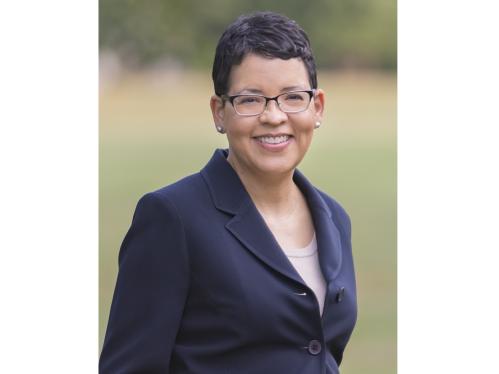 Krista Franklin, Artist-Consultant
Krista Franklin is a writer and visual artist, the author of Too Much Midnight (2020), the artist book Under the Knife (2018), and the chapbook Study of Love & Black Body (2012). She is a Helen and Tim Meier Foundation for the Arts Achievement Awardee, and a recipient of the Joan Mitchell Foundation Painters and Sculptors Grant. Her visual art has exhibited at Poetry Foundation, Konsthall C, Rootwork Gallery, Museum of Contemporary Photography, Studio Museum in Harlem, Chicago Cultural Center, National Museum of Mexican Art, and the set of 20th Century Fox's Empire. She has been published in Poetry, Black Camera, The Offing, and Vinyl. She is an Artist-Consultant on ISGRJ-Camden's Quilting Water Public Arts Initiative.