Visiting Scholars and Senior Consultants
Saliou Dione, Fulbright Scholar
Dr. Saliou Dione, an associate professor of African and postcolonial studies in the Department of Anglophone Studies, Faculty of Arts and Social Sciences, at Cheikh Anta Diop University of Dakar in Senegal, came to Rutgers as part of a nine-month Fulbright Scholar grant. Dr. Dione holds a doctorate in African and postcolonial studies, a postgraduate diploma in American literature and civilization, and a bachelor's degree in British literature and civilization.
Dr. Dione's research interests include society, politics, culture, Pan-Africanism, postcolonialism, African oral and written literatures, comparative literature, gender, sex, sexuality(ies), migration, developmental issues, language, and globalization—among others. He has published articles covering these issues. In addition to being a researcher and a lecturer, Dr. Dione is a bilingual translator who has worked with many international and national organizations. He is a co-organizer, with Camden Codirector Greg Pardlo and ISGRJ Postdoctoral Fellow Baba Badji, of "The Dakar Translation Symposium: Africa and Her Diasporas."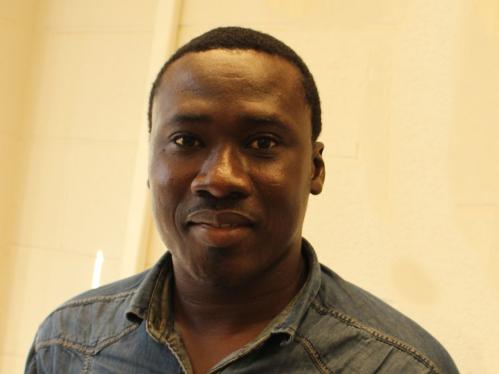 Airea D. Matthews, Co-Teacher, Educational Consultant
Airea D. Matthews' first collection of poems is the critically acclaimed Simulacra, which received the prestigious 2016 Yale Series of Younger Poets Award. Matthews received a 2020 Pew Fellowship and a 2016 Rona Jaffe Foundation Writers' Award, and was awarded the Louis Untermeyer Scholarship in Poetry from the 2016 Bread Loaf Writers' Conference. Matthews earned her M.F.A. from the Helen Zell Writers' Program at the University of Michigan. She is an assistant professor at Bryn Mawr College where she directs the Poetry Program. She is a co-teacher of the Poets and Scholars Summer Writing Retreat at the institute and a visiting assistant professor of creative writing in the Department of English at Rutgers–Camden.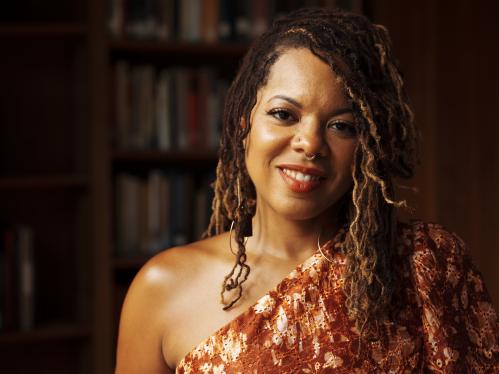 Krista Franklin, Artist-Consultant
Krista Franklin is a writer and visual artist, the author of Too Much Midnight (2020), the artist book Under the Knife (2018), and the chapbook Study of Love & Black Body (2012). She is a Helen and Tim Meier Foundation for the Arts Achievement Awardee, and a recipient of the Joan Mitchell Foundation Painters and Sculptors Grant. Her visual art has exhibited at Poetry Foundation, Konsthall C, Rootwork Gallery, Museum of Contemporary Photography, Studio Museum in Harlem, Chicago Cultural Center, National Museum of Mexican Art, and the set of 20th Century Fox's Empire. She has been published in Poetry, Black Camera, The Offing, and Vinyl. She is an Artist-Consultant on ISGRJ-Camden's Quilting Water Public Arts Initiative.