Addressing Inequities
Support for seminars, workshops, courses, community projects
Inclusive Pedagogy Grants
The institute invites faculty, lecturers, and instructors to apply for these grants to support workshops, courses, curricula, and pedagogical innovation with a focus on racial and social justice. Institute directors have a special interest in projects that integrate the arts and the humanities, are geared toward social impact, and focus on such areas of inquiry as social justice, public health, public policy, the carceral state, and K–12 education. The program is also designed to encourage awareness and information exchange and to foster community among those throughout Rutgers who wish to support and enhance their commitment to teaching in the area of global racial justice.
Image credit: Cora Kelly, Braids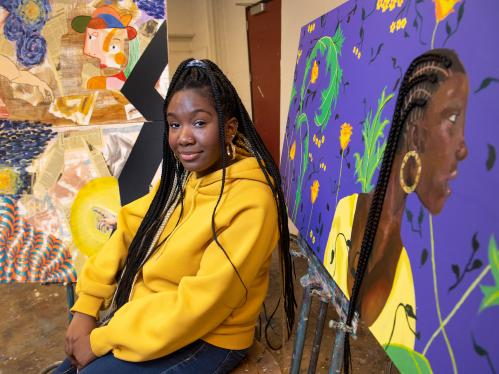 Educational Justice: Grants and Projects
In 2021–2022, campus directors are supporting a number of intellectual and institutional research projects designed to increase diversity, equity, inclusion, access, and justice in academia and other educational settings.